If you are a fan of those one-column WordPress photo themes, then you're in the right place.
Below are 7 WordPress themes that will make your one-column dreams come true.
So click on each, view the demos and then pick up your favorite.
One-Column WordPress Themes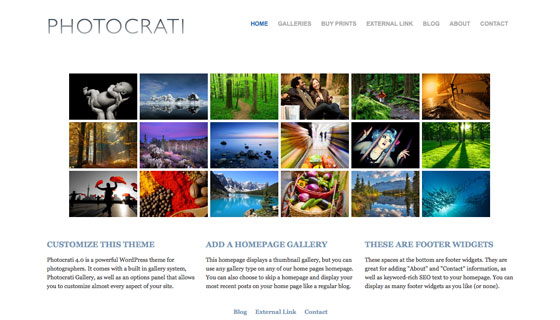 Perhaps the most diverse of them all.  With this theme, you have the option to use a one-column or multi-column on a whim.  You're not fixed to one look.  In addition to that, you also get the benefits you see below.
Build a beautiful photography website, fast.
The leader in photography WordPress themes
All-in-one WordPress photo theme
Sell images with ecommerce galleries!
Dozens of styles, customize everything.
Great SEO and social media so you'll be found!
Family Tree is a safe and imaginative home for your family's unforgettable moments.
Genesis Child Theme
Featured images
Threaded comments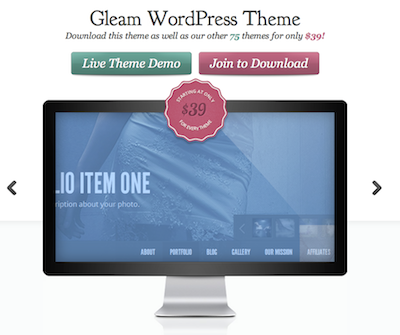 What makes Gleam impressive is the combination of full screen and one-column blog articles.  Gleam was built to dazzle with its flashy effects and smooth ajax loading techniques,
Fullscreen
Elegant Themes Framework
Portfolio Custom Post Type
Landscape is sophisticated and invisible enough to reveal the beauty in your pictures
Genesis Child Theme
Featured images
Threaded comments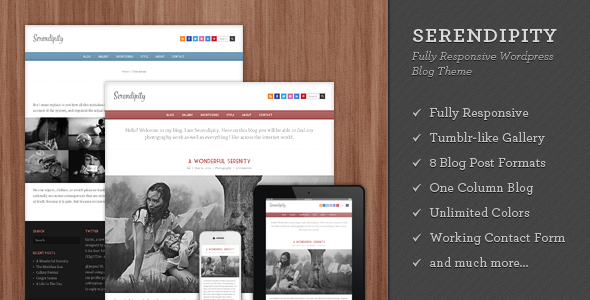 Serendipity is a fully responsive one column theme for WordPress not only photographers but everyone with love of blogging.
Responsive
Portfolio Custom Post Type
HTML5, CSS3 & JQuery
Showcase your work for clients and customers with the easy-to-use slideshow and gallery functionality that makes image-heavy content a snap. You're ready for your close-up.
Genesis Child Theme
Featured images
Threaded comments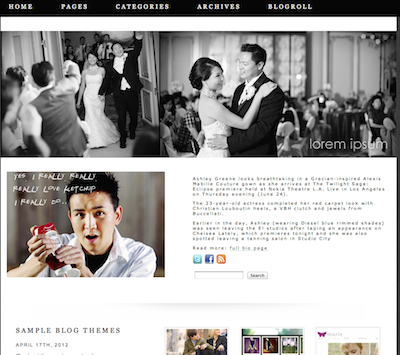 Lawrence Chan is a well respected photographer that enjoys educating colleagues on marketing.  In addition, he developed his own one-colum WordPress theme.
Designed By A Photographer
Floating Menu
Now Show Me Yours
Are you using a one-column WordPress theme? Comment below with a link to your website.
If you're in the mood to see more themes, check out this amazing resource of WordPress photography themes.
Thanks for reading!