Going Candid is a brand new eBook by Thomas Leuthard (85mm). The book brings an unorthadox approach to street photography for the digital age and provides a number of useful tips and tricks on how to approach people, getting closer to them and get the best out of you street experience.
Thomas's workflow starts without a camera and ends in the galeries of this World. It's not about the decisive moment or how you setup your camera. It's more about the approach of getting a success-ful street photographer who will build a successful community around the World.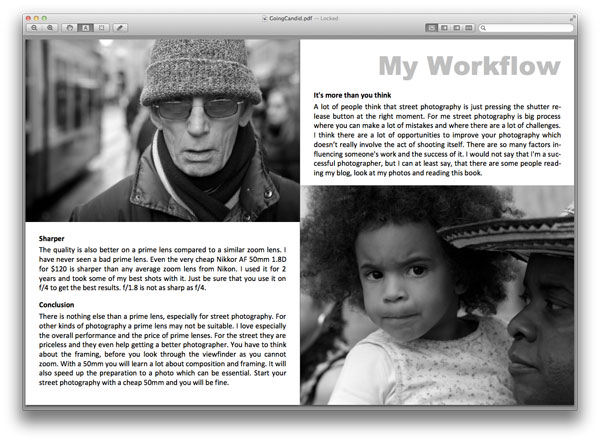 "Street photography is like a box of chocolates. You never know what you're gonna get."
Thomas Leuthard
It's all about sharing and socializing. You will be taken to a journey through the big cities of this World looking into the eyes of strangers. Candid is the key word and you will not be disappointed. Stay tuned for an exclusive book which will change your life as a street photographer…
Download the eBook from Thomas's site.