I remember the first photo I took, it was on my dads Minolta X-700, it was of my mum sitting in her 72 yellow Ford Cortina when we were on holidays back in Portugal in 89, the passenger door was open and she was sitting inside waiting for my dad and sister.  When the photo was developed, I instantly fell in love with photography, it warmed my heart.
This new found interest had fueled my creativity and I began to view the world in a different way.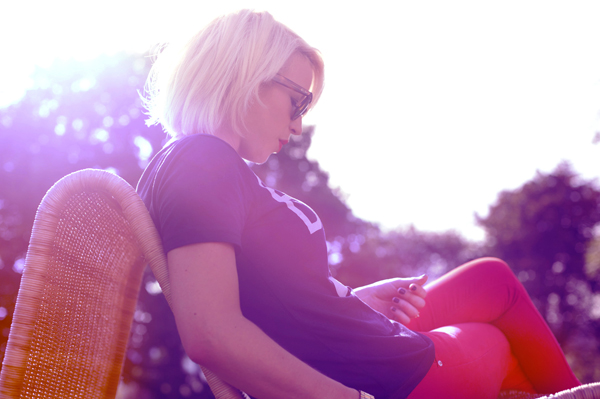 Later in high school I took the opportunity to study photography and began to notice the beauty in the balance & juxtaposition between light and shade, old & new, young and old.  I never studied photography formally after high-school but rather largely continued to teach myself by photographing people and things in different scenarios and lighting conditions while reading and learning from the masters like William Klein, Irving Penn, Robert Doisneau & Brassai.
At college I studied Advertising and was drawn to the power & style of photography when used creatively in Marketing. Photography for the big fashion & perfume houses quickly grabbed my attention, the idea of creating a concept and bringing all the pieces together to create something beautiful interested me, I liked the idea of being in control of creating something beautiful, if you had an idea, you could shoot it the way you wanted.
This love for creating beautiful, fashionesque images led me to collaborate with a few independent fashion designers in Sydney, Australia, where we decided on a concept, picked the right team and shot their look books. Subsequently I also photographed backstage at Sydney & Lisbon fashion week & most recently London fashion week also.
I love all things photography but I'm at my best when interacting with people and photographing portraits, engaging each subject to reveal their personality intricacies, then bringing these out in the images by giving them an editorial feel, with natural and/or artificial lighting.
Photographing scenery & objects allow me to explore different shooting & post-production techniques.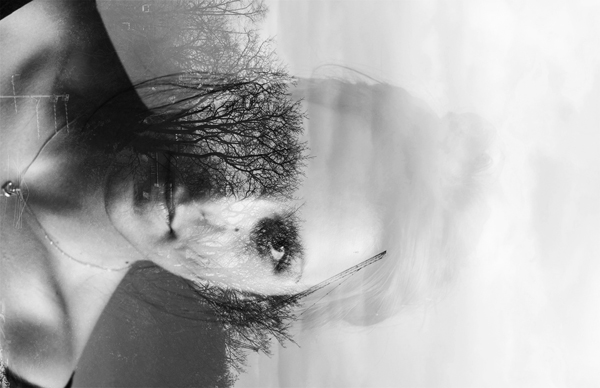 The double exposure portrait here is of Jessica, my wife, it has allowed me to merge a few worlds together, my love of portraiture, B&W and using different techniques, creating something interesting visually.
We had just moved into our flat in Belsize Park and were beginning to create a new life together, leaving an old one behind, similar to the leaves falling off the tree and of the crane in the image, both making way for something new.
I try not to miss an opportunity to capture an image which captures my eye and do my best to have my camera with me as often as possible, London is such an eclectic city which is always changing, with eclectic and interesting people.
My photographic style is heavily influenced by what made me fall in love with it, creating an emotion, and the style and techniques used in fashion & editorial photography.
A picture paints a thousand words, these words should be awesome.
Ludgero (looj:aero) Filipe, was born in Campelos, a tiny town North West of Lisbon, Portugal and moved to Sydney, Australia, with the family at the age of  3. He met a French girl 26 years later, moved back to Lisbon, got married,  now lives in London.
Links:
Website: http://www.ludgerofilipe.com/
Blog: http://ludgerofilipe.wordpress.com/
Facebook: https://www.facebook.com/ludgerofilipephotographer
Twitter: https://twitter.com/LudgeroFilipe