Luke Holroyd is a final year photography student at the University of Derby, V.I.P is a collection of imagery taken from Holroyd's current and still ongoing project on Simon Brown. The images within this work evidence Simon's life, through public occasions, day to day scenarios and fundraising events.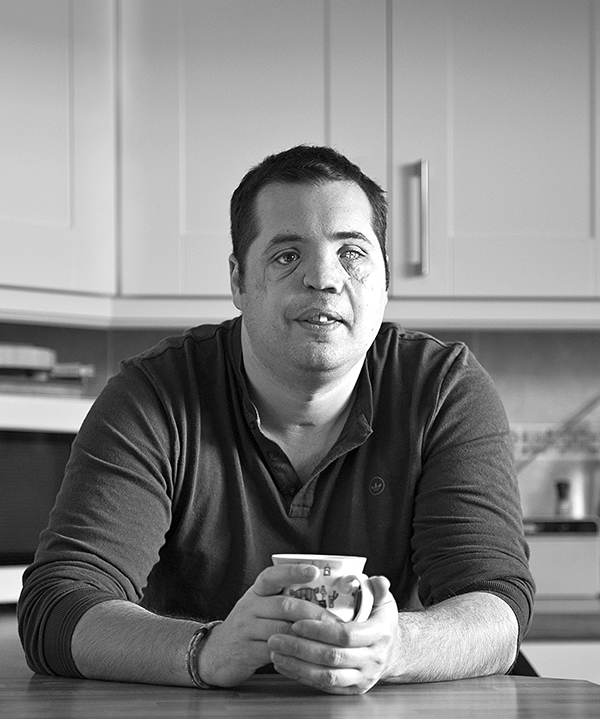 Among the connotations that acronym V.I.P draws is one of a sense of awe, but to Simon Brown, an injured war veteran, the letters do not stand for 'Very Important Person ' but 'Visually Impaired Person'. The name of the documentary draws upon the ambiguity between the two acronyms and came about when Simon Brown and Luke Holroyd were in a taxi and the driver mentioned the acronym of Simon's placard.
When sitting with Simon and listening to his stories one can't help but be stricken with that sense of awe: here is a man who has seen harshness first hand in Kosovo and Iraq as a mechanic in army and has lived through a life-changing ordeal.
On December 6th 2006 Simon sustained injuries to his face and head from a Iraqi sniper who decided that Simon's 'time was up'. Simon had other ideas. With calmness that I, or anyone else, would never begin to have in the situation, he held up his palette to prevent it from blocking his airways and controlled his heart rate by breathing slowly.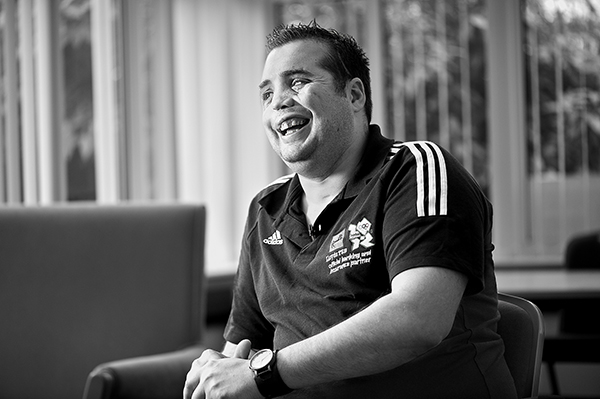 When Simon awoke in intensive care after 17 days in a drug induced coma, he made the decision not to let the injuries rule his life; since 2006 he has started working with Help For Heroes and Blind Veterans UK, he has been a fundraiser and a motivational speaker for other injured servicemen. Simon is one of the torch runners for the forthcoming London 2012 Olympics, suffice it to say that his injuries aren't all that he is and Simon hasn't let his life be ruled by them.
As a representative for Blind Veterans UK he provides motivation talks to other servicemen who have sustained injuries that have left them visually impaired, helping others help themselves and providing an inspiration for people who, in the past, may have thought their life to be over. Simon is a inspirational man and meeting him, listening to his stories and viewing Luke Holroyd's documentary made me want to become a better person.
Links:
http://www.lukeholroyd.com
Text by Steven Archer