There is no doubt Tumblr is taking off when it comes to personal blogging. As well as dozens of amazing free themes available you might want to set your blog apart with a premium custom theme.
Here are six easy to install, setup and use themes for Tumblr. Tumblr is definitely one of the easiest micro blogging systems around with probably one of the easiest iPhone publishing apps I have seen.
1. Gallera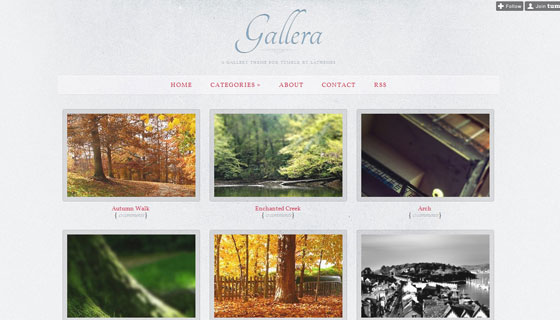 "Gallera" is a clean and elegant gallery theme with subtle grunge background texture and custom typography. It's best suited for photographers, artists and designers who want to showcase their work in the best possible way, but can be used as a web gallery or any other site where images take central part. View the Demo.
2. Litefolio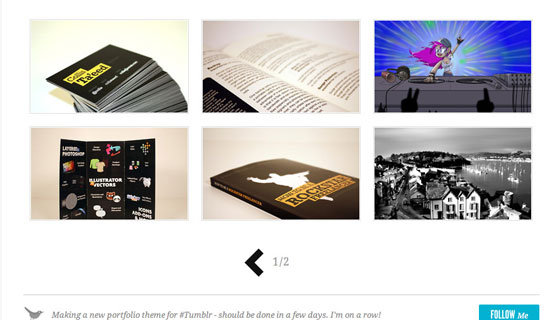 Litefolio is a clean, well designed theme ideal for freelance photographers and graphic designers. The clean and minimalistic portfolio theme also features a jQuery slider for designers, photographers and illustrators to make the most of presenting their work. View Demo.
3. Meteoro 2028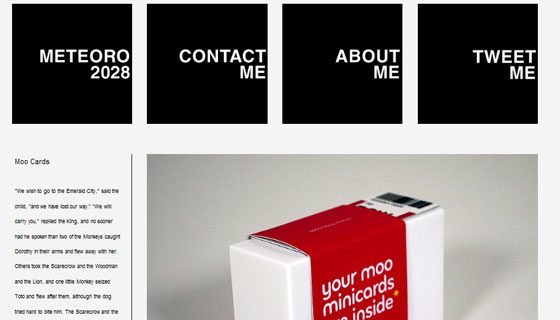 Meteoro 2028 a minimal but robust Portfolio for Tumblr. This item, in particular offer support for Photo Post, Photosets an Video post (Youtube an Vimeo for now). View the demo.
4.Monochrome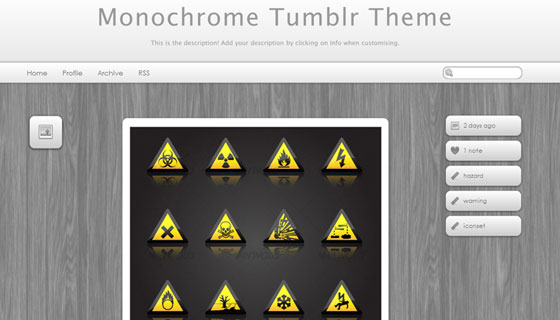 This theme features monochrome graphics and textures with a high level of detail to make your Tumblr blog look clean and professional and stand out from the rest. All the themes graphics, icons and javascript are hosted on Tumblr's hosting service for easy installation, so you don't have to worry about where to host the files. The Monochrome Tumblr Theme features some nice, fancy javascript rollover effects to make the theme feel more interactive to your viewers. View the demo.
5. Nuance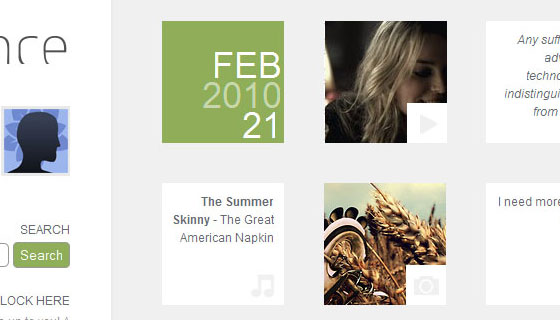 Nuance is an n unique and clean home display format with block styling related to their post date. The theme allows custom colours and is very well documented. View Demo.
6. Forma
Forma offers a new concept and style to all Tumblr users. It gets rid of the regular post icons, of the typical blog design and focuses on real content, present in a refined design. The user experience is the most notable feature of Forma. At the same time, it takes care of the author comfort with its awesome theme options. View the demo.
Conclusion
If don't have an individual web presence then Tumblr is a great place to start. It offers custom domains, the ability to automatically send a tweet each time you update your blog, publish to Facebook and even schedule your posts.
If you use Tumblr for your photography portfolio why not post the address and your experiences in the comments?