PrintMosaic allows you to create beautiful mosaics in just a few clicks. You can use your Facebook, Instagram or Dropbox photos.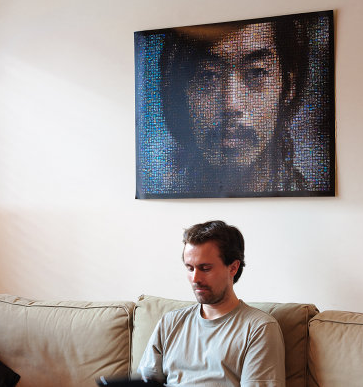 The result can be a unique gift for special occasions. Whether it is a wedding, the arrival of a baby, a birthday or just great holidays, you can create a mosaic that will gather all your photos in one place.
The app is extremely easy to use. First, select your main image and optionally crop or add a filter. Second, select the small images that will be used to build the mosaic. This can be done in just a few click, as you can either select a whole Facebook album, all photos matching a specific Instagram tag or all photos contained in a Dropbox folder.
People can create as many mosaics as they want, for free. They can also embed them on their websites or blogs. The proprietary magnifier effect will give a dynamic feel to your page.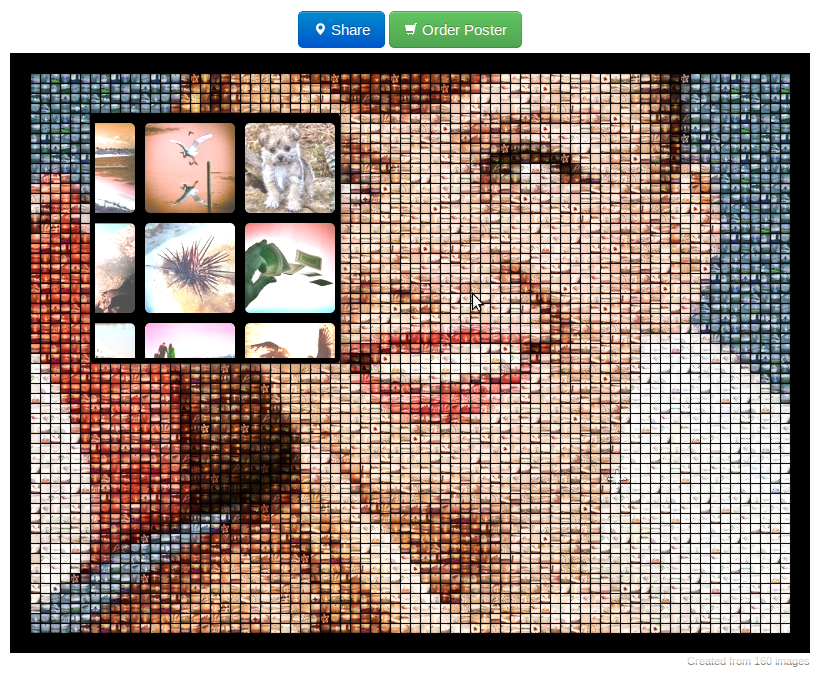 It is also possible to purchase a mosaic. The cheapest option is to order a super high resolution image (12000×9000 pixels) for $4.95. This is great if you are happy to print it yourself or want to modify the image further. For gifts, we recommend ordering a photographic quality poster (80×60 centimeters) for $39.95 (+shipping). Posters will be great to look from a few steps away, and also from up close, since they keep all the details of the small photos.
Advanced users will be able to create mosaics for literally any online image, thanks to the very straight forward api. So for instance, if you have an online portfolio that is not on any of the services mentioned above, you create a mosaic using them with a simple script
–
PrintMosaic developer, Guillaume Fradin has been a visual effects artist for more than 10 years, starting in the R&D departments and currently evolving as an artist, between Paris, London and New Zealand. His combination of skills allowed him to work on numerous commercials and movies, including James Cameron's Avatar and the upcoming Gravity by Alfonso Cuaron.