Lightroom presets are a funny thing. Some people love them and some people hate them.
The problem with Lightroom presets are the ease of creating overly dramatic effects that can ruin a photograph. The trick is to create presets that have the ability to create subtle effects and local adjustments so the end-user (photographer) has the most control over his/her photograph.
Lightroom Presets
Below is a list of some of the top Lightroom preset creators. Each have their niche or own functionality. We highly recommend checking them all out.
SLRLounge
SLRLounge has a powerful pack of Lightroom presets.  Nearly 208 Presets including 182 Develop Presets and 26 Brush Presets.
Basic Color Correction
Faux HDR Processing
Vintage Fades and Washes
Black and White and Antique Efects
Tilt Shift and Toy Camera Special Effects
Detail Enhancing and Retouching
PresetPond
The Presetpond Pro Line is a range of preset packages developed for next level photography.  For weddings, fashion, portraits or outdoors.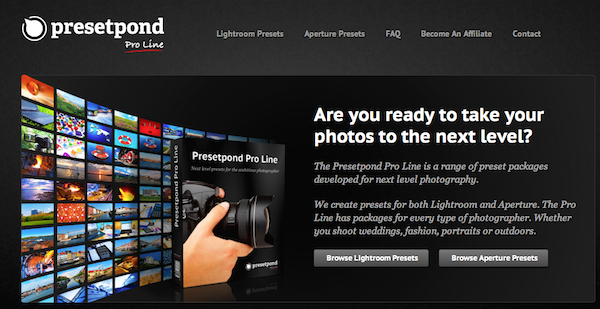 Visual Supply Co.
For the VSCO Film pack, efficiency is everything. Native Adobe Lightroom controls and functionality enable you to get the look you want without ever leaving the Adobe Lightroom environment. This set includes VSCO Tools, a set of highly refined presets that give you the ability to quickly customize grain, fading, toning and more. The tools include presets addressing dynamic range issues like blown out highlights and underexposed areas.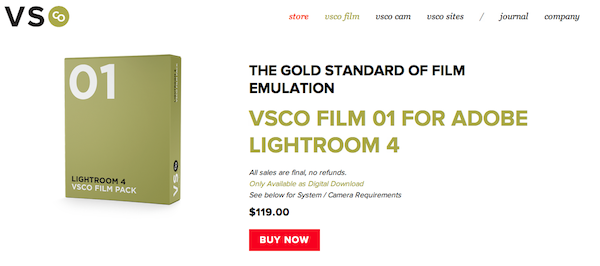 Pretty Presets
Pretty Presets is a Lightroom Preset factory.  They push out awesome presets often, each with their own special place in a photographers heart.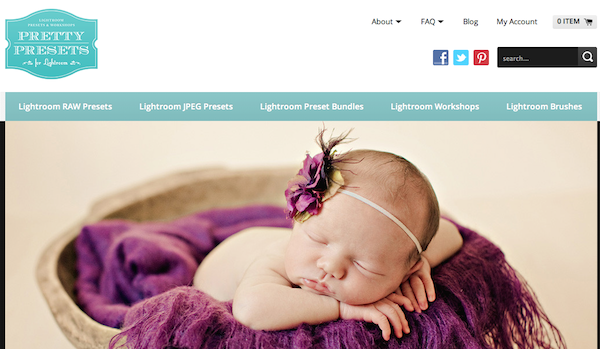 Stuck In Customs
Trey Ratcliff's Stuck In Customs has never released Lightroom Presets before August, 2012.  Pick up his complete bundle which includes:
A dozen HDR-in-Lightroom presets
28 edgy and gradient presets
36 extra moody presets
MCP Actions
Breeze through your photo sessions faster and make your images look better with MCP Actions. Adjust color, add contrast, convert to black and white, or give your photos a cross processed or vintage twist.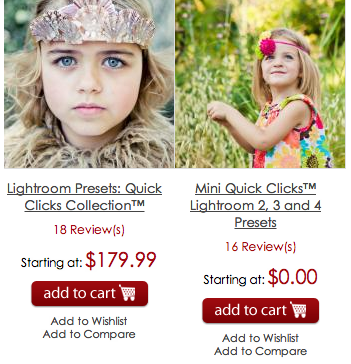 X-Equals
Photographers have been searching for a single point of contact they can trust for their digital workflow and imaging technology needs. At X-Equals they focus on delivering no-nonsense, cost-effective solutions for both up-and-coming and seasoned photographers.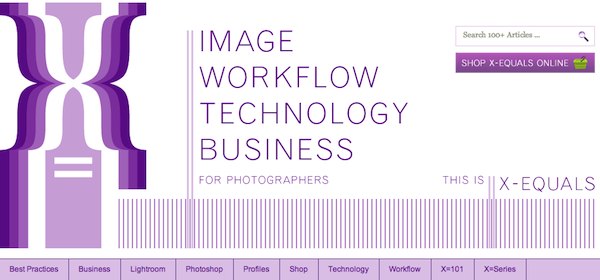 Xposure Pro
The Xposurepro Lightroom presets will give your photos that extra something.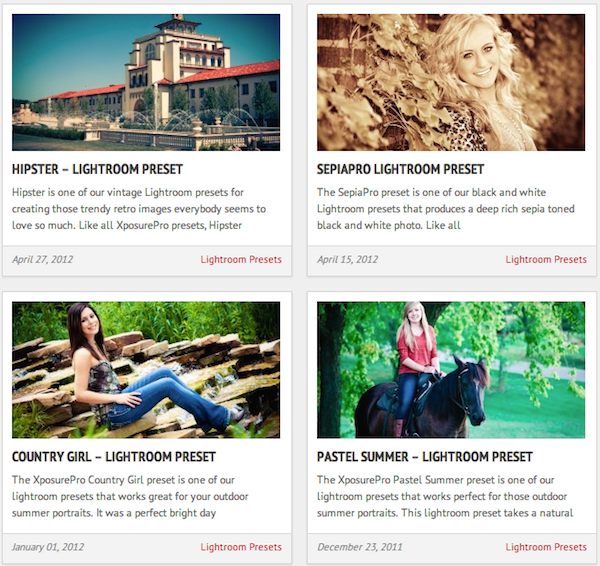 Totally Rad
Totally Rad offers 100+ Lightroom Presets, encompassing 51 unique tools, which will help take your images from bland to AWESOME in record time.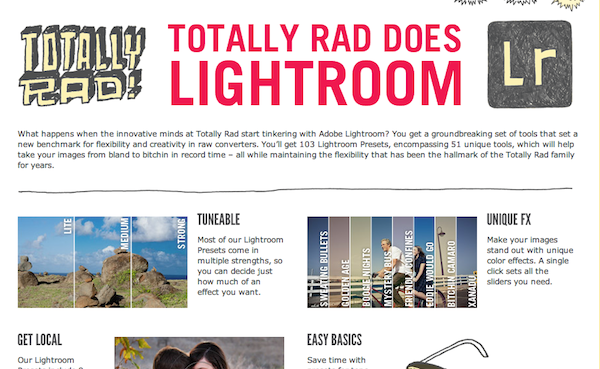 Delicious Presets
The preset bundles at Delicious Presets range from $70 – $110, and pack a huge punch of contrast, color and class.

Photography Planet
Over $4,000 worth of presets for only $99 from Photography Planet.  The presets are available for a variety of niche editing styles like HDR, Black and White and more.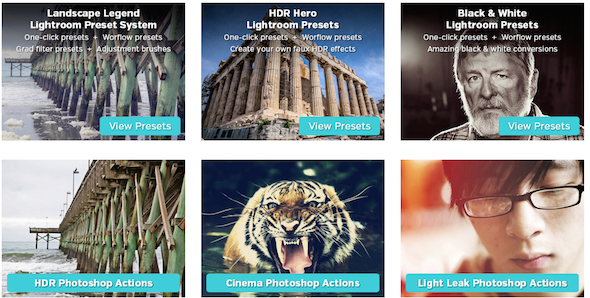 James Brandon
A photographer, writer and preset creator.  James Brandon offers a nice collection of elegant and useful presets for landscape photographers.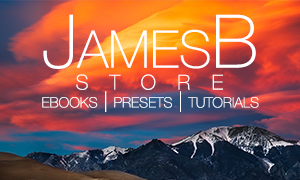 –
Of course, please don't forget to check out Scott's photography presets.
Your Turn
What is your favorite Lightroom preset brand?  Are you using one from this list or do you prefer another? Please comment below to share.
Thanks for reading