Imagine working faster, importing images that are by default already enhanced with better quality and even importing your videos from your still camera to quickly touch up and immediately export out to the web on Facebook and Flickr. Adobe Lightroom 4 has these new features and more!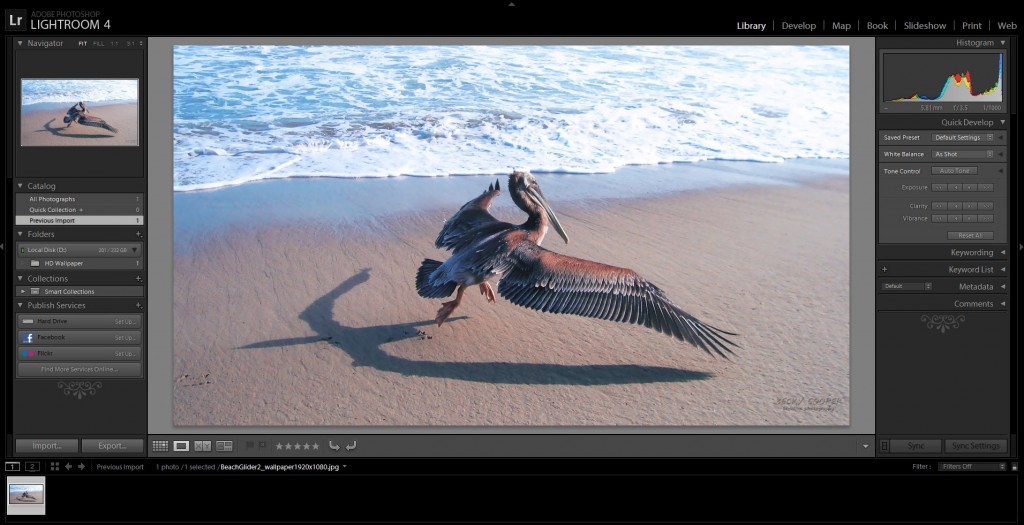 Why use Lightroom 4?
DEVELOP MODULE
Simplified basic controls, including new controls for shadows and highlights. The new highlights control allows you to recover blown out areas of your image and enhance darker areas to a more natural blend.
New processing engine that removes most image clipping, using the content aware shadow and highlight controls and extract a wider dynamic range from a single capture in an image. The new processing engine is actually taking the raw data out of your photographs and bringing more quality out of them. This allows you to start ahead of the game, without wasting time adjusting any sliders at all.
Tone Curve Channel controls to help make corrections or creative enhancements to your photos.
Flexibility in tools strip: Graduated Filter and Adjustment Brush. The additional sliders for these tools in Lightroom 4 are: Exposure – tone and tint, Highlights and Shadows, Sharpness, Noise and Moire.
Speed efficiency and flexibility in working with DNG files. There is a new preference in Lightroom 4 to embed 'fast load data', this is turned on by default. It's a new way to include in your DNG file a preview which allows you to work with this file 8x faster in the develop module. The advantage is speed, the disadvantage, however, is increased file size.
MAP MODULE
Geotag images with location data using built-in Google Maps interface.
BOOK MODULE
If you're a wedding photographer it doesn't get easier than laying out your photo story book in Lightroom and publishing it straight to Blurb!
PRINT MODULE
Soft Proofing. Create a soft proof to simulate how your image may appear in a different output destination, whether its going to appear on a different monitor or how it will be produced on your desktop printer.
New Print Adjustment options, for print testing to help prepare your images to print with full color, and not too dark.
OTHER
Ability to email images directly from Lightroom using your own email account of choice.
Support for basic video editing, including ability to import settings from virtually any camera device and adjust tones and color balance of entire video. Once you're done editing, you have the option to upload directly to Facebook or Flickr.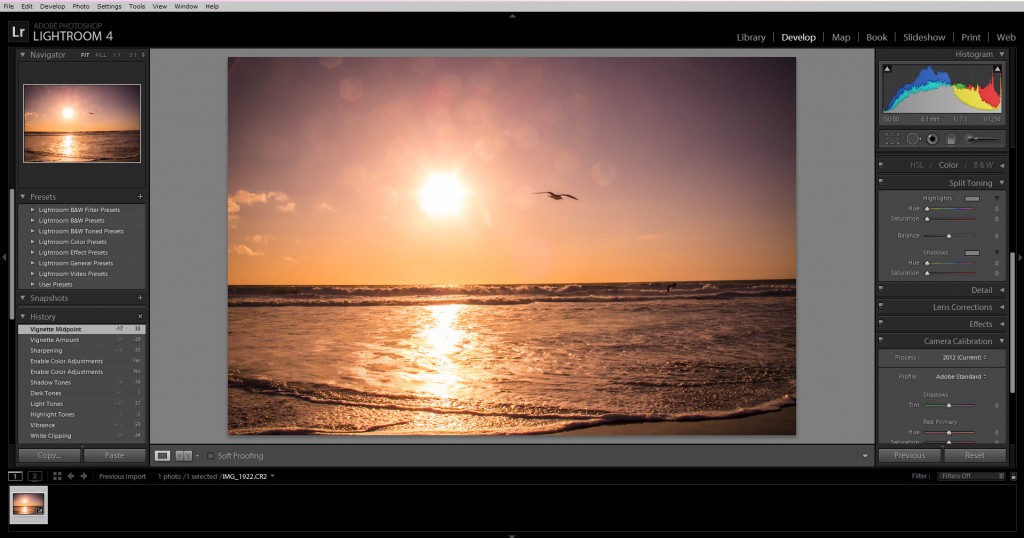 Worth upgrading to Lightroom 4?
If you've been using previous versions of Lightroom, you'll feel right at home since not much has changed with the interface design. The new processing engine speeds up workflow allowing you to import your raw images and have them automatically enhanced with better quality by default. I'm still exploring the new upgrade, but from what I can see the improvements to photo editing of raw files, new editing controls for shadows and highlights, video editing options, photo book layout options make Lightroom 4 worth the upgrade.
PRICING & PURCHASE OPTIONS
Adobe Lightroom 4. was released March 5 at the new low cost of $149 or $79 as an upgrade. This new price is already getting a big applause from the photo enthusiast and professional photographer crowd considering Lightroom generally has added a price tag much higher around $299 new and $99 for an upgrade.
COMMENT
Have you upgraded to Lightroom 4? Let us know what your thoughts are in a comment below…