At the beginning of 2011 @flixelpix was accepted into the initial, exciting photodune beta. I have always been a big fan of the Envato network and it was a privilege to have my photos accepted into Photodune.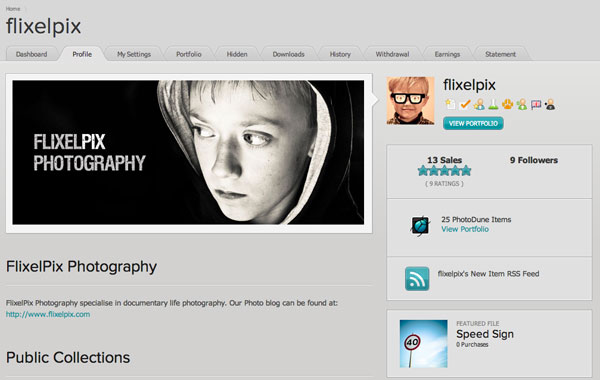 PhotoDune offers a platform for photographers to license their stock photography to a large existing network of buyers and creatives from around the world. Despite only publicly launching this week, the size of PhotoDune's file library has already surpassed any other Envato marketplace to date with over 235,000 photos available for purchase and counting.
Photographers interested in selling on PhotoDune can register an account for the marketplace and following a successful review of their portfolio, can begin selling to over 900,000 members – a figure which grows every day. Photographers receive between 50%-70% commission for photos they sell exclusively on the new marketplace and non exclusive authors receive 25% commission.
PhotoDune is a royalty free stock photo marketplace by Envato. As one of the Envato Marketplaces, PhotoDune is part of a network of sites allowing people to buy and sell all types of digital goods using a single user account. The Marketplaces have just close to a million users and an active community of authors and contributors.
After six months of beta use I moved many of my photos from other catalogues over to Photodune. You can check out my growing portfolio here.