There is a lot of humdrum these days about which camera to choose and it can all get a bit confusing. There is a simpler way to do things. The way I see it, a camera is a lot like a car. Let me explain.
A car and a camera at the heart of it all are utilitarian machines. Soul-less, cold and complicated. They are bred and developed to achieve a simple purpose – to take a picture, and to move people about.
The vast majority of people like a car with an automatic gearbox, soft suspension and air conditioning – preferably in white (because it's cheaper). Most consumers prefer a small 'point and shoot' camera with auto everything, and these days your smartphone is just that.
So ask yourself 'Do I own an automatic car with soft suspension and air conditioning?' if the answer is 'Yes, and I like it' you might not need a fancy camera. But, you might want one. Even if the answer is 'No, and I'm an individual thank you, you still don't need one. But you do want one.
The strange thing about humans is that we devour hope like it's going out of fashion. For example you kind of know that those expensive jeans won't make you look like a model, but you buy them in the hope they will. You're uncertain that the area you bought your house will gentrify as you were told it would by the smooth talking agent, but you hope it might so that you can cash in. You know for sure that the kale / carrot / banana smoothie is good for you, and you hope it will be enough to offset the other sins in your diet. There are examples all over the place of humans believing in hope beyond reason. Cars and Cameras fit the bill.
We all know of a person (and let's not get gender specific here) that lusts for a certain sporty car. They might have a screensaver of their car of choice, or exclaim 'wow look at that beauty' every time they go by the sale yard. Let's pick on the BMW M3, a capable car in the hands of a professional driver. Demographically this a is traditionally male car, one with a race bred engine, fire breathing exhaust pipes and a sporty face crinkled into the aggressive frown of a warrior. This person hopes that the world will notice just how determined, sporty and sexy they are. This car is the extension, if you pardon the phrase, of his personality.
So it is with cameras. Most photographers lust after a certain camera that will 'make it all click'. So let's pick on the Nikon DF, another capable camera in the hands of the expert. Like the BMW its fire breathing sensor derived straight from Nikon's Pro team, and the skin wrapped in so much beautiful nostalgia as to make you yearn for the simpler days of film. Like the M3 this is a predominantly male camera in terms of the end user. The owner wants us to know they are part of the digital world, but they are beyond Harry Potter style HDR. Instead they are demonstrating they are an artist because of the camera they picked. Just look at the marketing if you don't believe me – pure photography indeed.
Reality however for both of these chaps is quite different to their collective hopes. I polled the office ladies recently with a picture of a late model BMW M3, and their reaction was a unanimous 'thumbs down' to put it mildly. Truly I will never buy this car because the (very honest) reply was so starkly in contrast to my perception of the vehicle. I'd even go so far as to say I liked it once, but could never see myself owning it. The ladies collectively told me that this guy was 'definitely' greasy, shallow and not just a little bit vain. "All this from a picture I said?" What about its awesome engine and performance stats?"
The more I tried to defend the car the less ground I made. I knew from the figures I'd read that this car was a true racer, born and bred for those who count gear changes and know what a late apex is. But was it any good in the real world? Fun perhaps, but ultimately kind of pointless.
What about the poor old Nikon DF. Like the BMW it has an amazing sensor straight from the D4, and all sorts of shiny buttons and dials. Nostalgic cool is its mantra. Something akin to a handmade rifle, simple, effective and deadly accurate. But again it sort of falls short somehow. The stats suggest this camera is a monster of an image maker, and has the heart of a pro. But is it all for show?
If you want a car with some race pedigree there are cheaper and arguably more feature filled options with Nikon like the D610 or the capable D7100 at a lot less cash outlay. I'm not certain there has been a more polarizing camera in the last decade, one that has lit up the blogospheres quite like this one. And it's about time.
Both the BMW M3 and the DF have something important in common. They are exquisitely engineered machines that sell hope. You drive the M3 to touch the racecar driver you hope is inside you, resplendent in the afternoon sun, vanquishing his opponents on the track and getting the girl. You hold the DF in the Scottish highlands, peering into the distance at a lone Stag. You reach down turn the shutter dial to 1/250th without taking your eye of the beast and slowly raise your eyes to the shutter hoping the artist in you, the one you hoped would be awakened by this camera, got that calculation right. Click.
It would be a small group of people who truly need the type of performance either of these machines deliver. Most people just need a car to get to work, or to the supermarket. Similarly most people need a camera to take selfies to send to their significant others, or to Instagram the #cloudporn they just found. Few need the BMW, or the Nikon.
But that is missing the point isn't it. You see it's the hope we might be a photographer, or a race car driver that spurs us on. We'd like to be that person, we study it, we hope there is a person of greatness in us all. We just need ten thousand hours and an understanding partner and we'd be there! Having the right tools for the job has to help with that, right?
If this were a TV show Simon Cowell would interject at this point and slice this kind of wide eyed hope apart. "Rubbish!" he would say, "There is a finite amount of talent and you just don't have it, if you did, we'd have seen it by now. Goodbye"
Except along came unassuming Susan Boyle. A moment in TV history that may never happen again, and it was a brilliant example of believing in yourself despite the critics.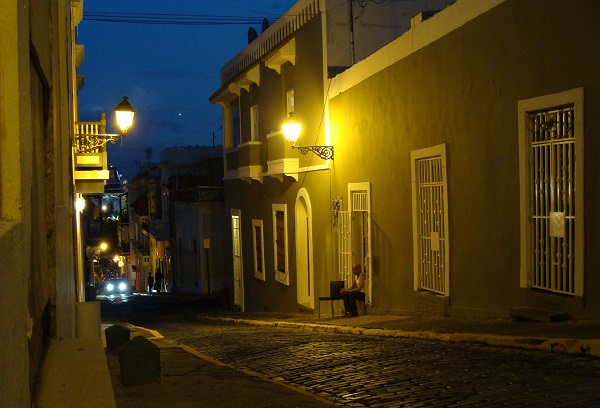 So how does this help you decide on the next camera to buy? It doesn't, well not on its own. If cars are like cameras buy the one that suits your driving, and the places you'd like to go. Don't be ashamed if that is a point and shoot with a few manual features. I love my outdated Canon S95 because its portable and I'm not bothered if a little beer gets spilled on it at the bar. It's pictures are OK too, especially for Twitter and Facebook.
If you want to be a race car driver and / or a pro photographer then do it. Go for it 100%. But keep in mind that almost every F1 driver started in karts. Almost every WRC rally driver 'borrowed' the family car and found a dirt road nearby. Almost every pro photographer started out with an entry level camera with a few features trying to make the best of it. In each of these cases the respective limitations of the machines were the precise thing that taught them how to exceed them, how to bend the rules, and how to make the machine more than it was designed for. That is where the artist is found, bending the rules of the medium, struggling for more expression.
I learned more from my second hand Nikon D90 than the D700 I still have. I Like the D4, but have no need for it. I'd just be bragging and I know it.
Buy the camera that fits you. Which sounds like absurd advice, but I mean it. You might not need the BMW M3, and in truth it might just affect your love life in all the wrong ways. The Nikon D4 is a wonderful thing, but its for a specific job and taking a selfie with it looks like it'd be tough.
So, be a rally driver in an old Toyota Corolla, you'll get more of a cheer from the crowd coming around the corner sideways with white knuckles. Be the person who's killing it with an old Canon Rebel and good lighting, you'll get more respect.
Break the machine you have from the sheer will to exceed it's limitations, rather than hold a race car in your hands knowing you fall short. There are few things that sting more than a machine chuckling at your obvious incompetence. Except owning a BMW M3, apparently.
–
@nkp_nz – Marketer & Photographer. Kiwi, living in Canberra, Australia. Cyclist, Climber & Hiker. ENTP.
http://nickkingstone.net