"Take A Picture it'll last longer' is an exhibition of music photographs by Belfast based photographer Carrie Davenport. As a huge fan of the local music scene, Carrie has spent much of the last decade working with local musicians both on and offstage and has enjoyed every minute of it!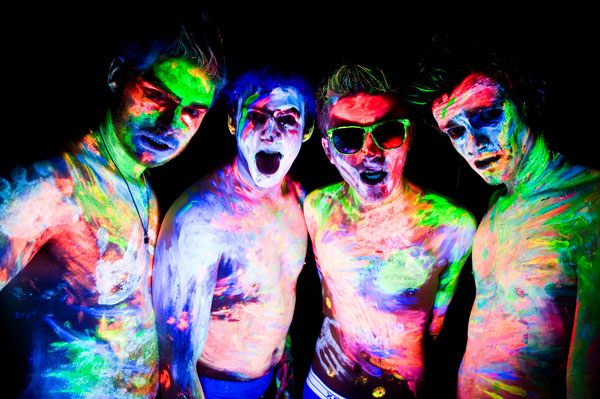 From her first photos taken at friend's gigs in the front page back when she was an art student she has moved on to shooting for local bands themselves as well as record labels, websites and magazines. More often seen in the pages of publications such as Kerrang!, Hot Press, AU and Molten, this exhibition gives her images a new home on the walls of the group space gallery in the Ulster Hall, a venue chosen for it's long history as an integral part of the Belfast Music Scene.
Featuring homegrown heroes like And So I Watch You From Afar and other local musicians from different genres with more internationally known names like Slash, the exhibition is a chance to see an overview of the Irish music scene as a whole. Images of local acts showcasing the raw talent we are so lucky to have in this country hang alongside shots of touring bands shot in local venues across Ireland as a whole showing the breadth of talent attracted to play here by the great venues and fans.
In addition to the main exhibition of Carrie's work there will be a smaller exhibition held in the corridor alongside the group space. This is a unique chance for young and amateur photographers to have their work exhibited in the Ulster Hall as part of Belfast Music Week 2011.
To enter just email your best local music photograph as a jpeg to carsonjan@belfastcity.gov.uk before October 1st 2011. A Judging panel made up of Carrie Davenport, Carolyn Mathers (Belfast City Council), Jonny Tiernan (AU Magazine) and Stuart Bailie (Oh Yeah Music Centre Belfast) will select the 12 best images anonymously from all entries and these will be displayed for the duration of the exhibition. The competition is only open to amateur photographers and a maximum of 3images per entrant is permitted. Photos must feature a local musician in either a live or offstage setting and all winners will be notified and invited to the exhibition launch gig.
Take A Picture It'll Last Longer has been made possible by the very kind sponsorship of Belfast City Council and will be one of many exciting events taking place during Belfast Music Week 2011. It will run from 27th October until 25th November and is open to the public every day.
[box]An Exhibition of music photography by Carrie Davenport
Thursday 27th October – Friday 25th November 2011
Official launch night gig on Friday 28th October with live music by Colly Stings[/box]
Links: