Your wedding is a special day, yet it is often pretty hectic. The bride and groom are running around in a frenzy as they try to make sure everything is set up and prepared properly, all while trying to get themselves ready. The best way to make sure the day is a memorable success is to hire the right professionals, from the caterer to the wedding photographer. Even though each professional plays a part, your photographer has the task of capturing the special moments for a lifetime of memories. You have to make sure that you choose the perfect one because you cannot do it over. Here are some tips to help.
Tip 1: Large vs. Small Companies
In professional photography, you will find large companies with multiple photographers who are supervised by a senior photographer. Smaller companies generally have a few photographers, frequently with equal experience. You may also come across freelance photographers who work on their own. Larger companies may not be quite as extensive as a freelancer or smaller company, but they do offer package deals and other services such as videographer services. Smaller companies and individual photographers may cost a little more, but they often have the ability to arrange creative shots and have an eye for catching amazing unplanned moments.
Tip 2: Type of Personality
The wedding photographer should have the type of personality that best compliments your own. As tension and nervousness increases, the photographer should be able to adjust and even help ease these feelings. He or she should not be stiff and abrasive, but instead have a sense of humor and maybe a little of an infectious laugh or smile. A photographer should be able to get people to give genuine smiles, not statue-like fake ones. The photographer's personality will show in his or her previous results.
Tip 3: Overall Appearance
Weddings occur in a wide variety of atmospheres, from very formal to very casual. While interviewing photographers, avoid judging the book by its cover. Yes, you should see some professionalism, but your photographer should be able to show up at your wedding and match the atmosphere to a certain degree. A casual wedding means casual attire. If your wedding will be very formal, it is not always a good idea to request your photographer to dress appropriately. It may be hard to get good shots in a stiff tuxedo, so maybe you can be a little lenient as long as they can look and act professional. That said, however, the one you choose should not have messy hair and dirty or torn clothing.
Tip 4: Portfolio and References
Every photographer you interview should provide a portfolio with examples of their work. To make sure that photos are genuine, ask for corresponding client references. You need to be able to contact previous customers and ask about their experience and satisfaction. References should not go farther than two or three years back.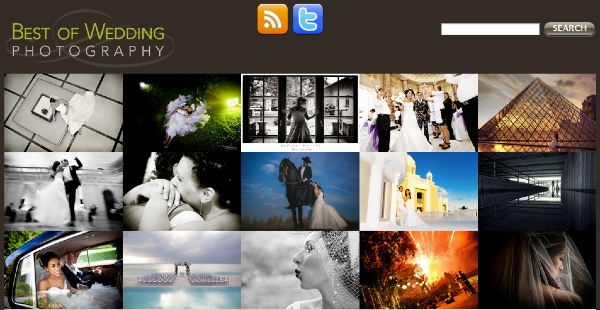 Tip 5: Compatible Styling
You have a set idea for how you want your pictures to come out, including some poses and the style of the finished results. Not every couple wants traditional plain color photos anymore. These days, antique styles such as black and white or sepia tones are common. Some couples want at least one or two photos with a border or wording added. If these are things you are considering, make sure the wedding photographer you choose has the ability to give you the style you want.
Tip 6: Receiving Pictures
How will you get the pictures? Will they all be on a disc for you to print on your own? Will you be able to have the printed ones you have chosen plus a disc? What will be the time frame from your wedding day to receipt of the pictures? Will your proofs be marked? Do you get the rights to use your pictures as you want? These are all important questions you should ask. You should not have to wait months for your pictures or get stuck with just a disc when you paid for the photographer to create an album in addition to taking the pictures.
Tip 7: Pricing
Many couples blindly pay any price, without shopping around. In many cases, they learn later that they could have chosen another photographer, often better, and gotten more pictures for the same price. Make sure you get prices for the same or similar packages from all photographers. You should also ask if there are extra charges to stay for the reception or if they stay longer than you agreed time to get the number of shots you want.
Tip 8: The Contract
Typically, there is a written contract signed by you and the photographer you have chosen. Pay very close attention to the details in the contract. Make sure there is a very clear explanation of what will happen if your photographer is a no-show. It should also detail the package you have chosen, how many pictures are included, how many proofs you will have to choose from, and the time and date of your wedding. The contract should also specify how long the photographer stays at the wedding. Watch for hidden fees, such as travel or material expenses; these should not be extra unless you are aware of them and agree.
Viva Photography offer Wedding & Portrait Photographers through out Perth and Melbourne.