With so many photography WordPress themes available, we decided to feature the 4 themes with bonus functionality. Meaning, the WordPress themes that provide something that is can be very valuable to users.
The average WordPress theme will provide the necessary function that most others include, like blogging, color options, and more. So when we say "bonus functionality", we are referring to things like gallery management like in some of the WordPress portfolio themes available.
Photography WordPress Themes w/ A Bonus
Below are the top photography WordPress themes that include that extra something. Please click to each and view their demos to see what you think.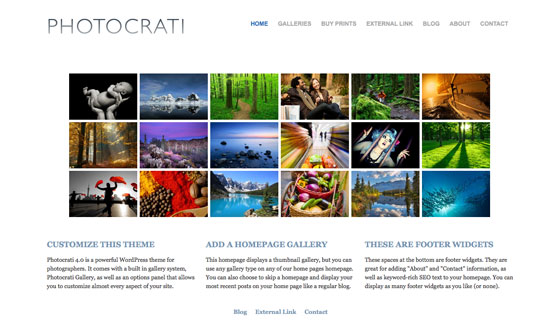 The Photocrati theme provides much more than just a pretty look. In fact, it come packed with its own gallery management system, image protection, multiple gallery styles, eCommerce functionality and over 60 built-in presets. In addition, it has exclusive NextGEN Gallery integration. It is obvious why Photocrati is the leader in photography WordPress themes.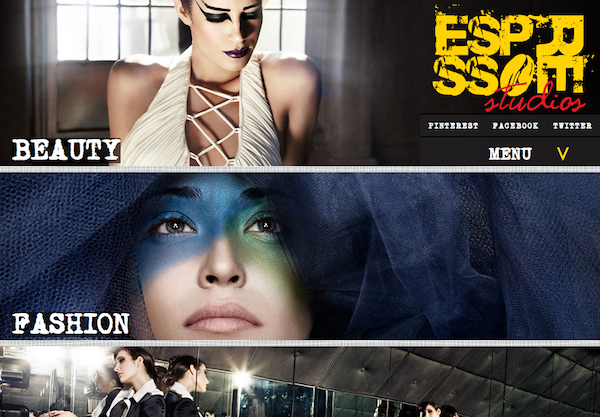 What makes Photography Blog Sites so unique is not their designs. In fact, many other themes have similar designs. The bonus of this theme is the two-way sync with a SmugMug account. With Photography Blog Sites a user can designs their website and with one-click have their SmugMug account redesigned to match the main site.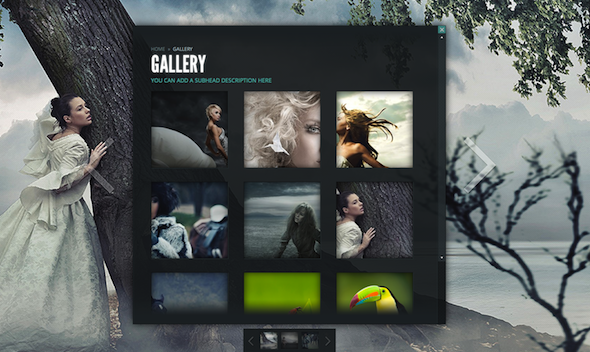 Gleam is the most beautiful full-screen photography theme on the market currently. It's packed with all the popular Elegant Themes option, but there is something extra special about this theme. The responsive capability is, in one word, beautiful. With this theme you can offer your clients a full screen experience without worrying what will happen when they're on different devices and screen sizes.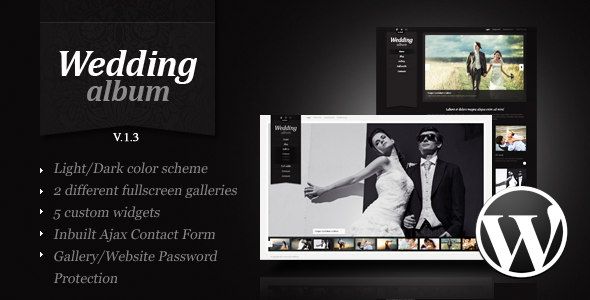 Wedding Album is not your typical WordPress photo theme. Like Gleam, this is a full-screen theme. However, while it is not responsive, it is definitely something special. The only purposes of this theme is to have the feel of a wedding album. It offers two color schemes, dark and light. This is a great choice for album proofing or virtual album services.
In Closing
As you can see, each of these WordPress themes for photographers do very different things. It goes to show you how flexible WordPress is and how much is available for photographers.
Thanks for reading