Thomas Leuthard is a familiar name in the online street photography scene. Thomas's first book "Going Candid" was an instant hit with photographers receiving 10000 downloads in the first 48 hours of release.
Thomas has written and published his second ebook entitled "Collecting Souls" and I feel it is even better than the first book, packed with stunning inspirational photography and down to earth tips that will build the confidence of any starting street photographer.
One top tip when reading the ebook if there is a photography you particularly like you can click on it to view on flickr. Alternatively you can view the complete set of photos featured in the book here.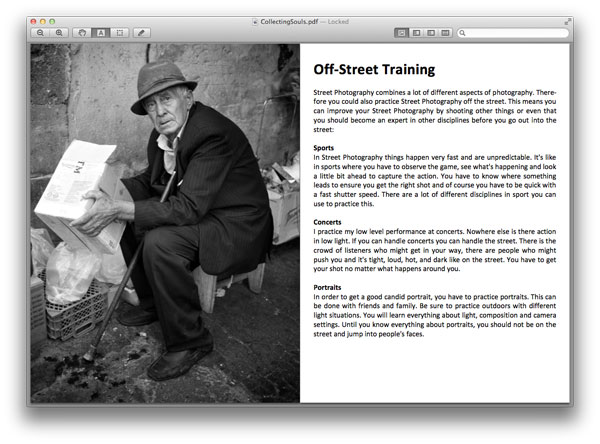 Collecting Souls is 100 pages of street photography education wrapped up in one simple free ebook. From advice on respecting rights through to camera advice the book is a read you can come back to again and again for inspiration and tips.  At the core of Collecting Souls is a simple premise that Thomas sticks to religiously.
"Focus on Humanity, not on Technology"
Street Photography is the optical capture of someone's personal view of an everyday moment in public. This means that your personal view might be in- terpreted differently by your viewers. That is the beauty of street photography each photo is a snapshot of an interaction or situation that you can share with others.
You can download both Thomas's eBooks on Street Photography here.