Many of us who lift a camera dream of making a few pounds back on the investment in our cameras and lens and gain some recognition for our work. Many of you will have dabbled with iStockphoto, Shutterstock or even Getty Images and some may have even earned a profit.
Microstock : From Passion to Paycheck is an essential ebook for those who want to earn a little back from their photography. The book discusses what stock photography is, how stock photos are used and the author's personal journey in microstock.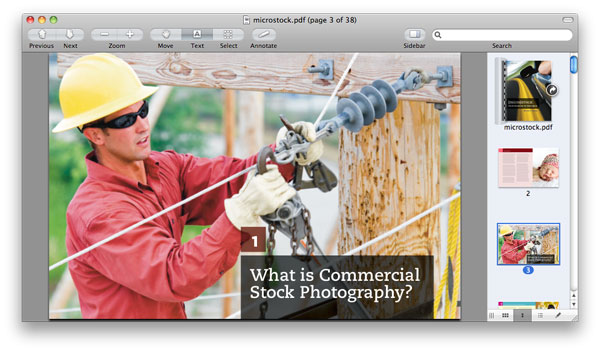 As well as a number of case studies the best aspect of the book for me is the advice on how to avoid and deal with rejection. When I personally started in microstock I uploaded my twenty photos and found it difficult when email after email arrived rejecting my priced photography. Microstock : From Passion to Paycheck helps you find your niche and reduce the chances of microstock rejection.
The 38 page eBook looks at the future of microstock and how you can shape an income from what is likely to be a hobby.
If you have even attempted to have a photo approved my Getty Images, iStockphoto, Shutterstock then this eBook is pretty much an essential investment.
Special Offer on PDFs
For the first five days only, if you use the promotional code MICRO4 when you checkout, you can have the PDF version of (micro)STOCK for only $4 OR use the code MICRO20 to get 20% off when you buy 5 or more PDF ebooks from the Craft & Vision collection. These codes expire at 11:59pm PST June 11, 2011.