Make your photography business better in 2014!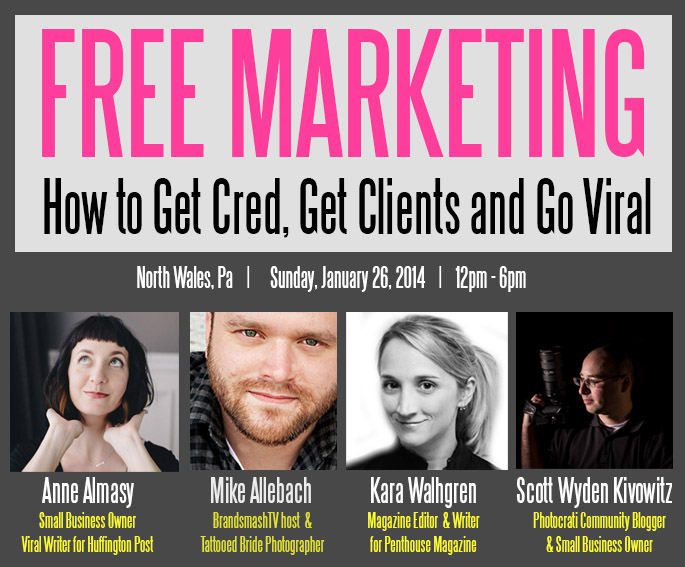 If you are in the North Wales, Pennsylvania area, sign up for this amazing workshop hosted by Brandsmash.
Learn about ways to use free marketing to improve your business.
You will be learning from:
Anne Almasy, a viral blogging ninja
Mike Allebach, a photographer and broadcasting guru (also owner of Brandsmash)
Kara Wahlgren, magazine editor and word nerd
Scott Wyden Kivowitz, photographer and blog wrangler at Photocrati
The workshop is $299, but the amount of free marketing you will learn makes the investment well worth it.
Visit the Brandsmash website to learn more.