This week we asked if you were a PC or a Mac and even allowed you to select both if you are have two systems in your photography work flow. I genuinely didn't know how his poll would go so the results are particularly interesting.
Out in front with the Apple Mac with 56% of the votes with PC scoring 32%.  12% of visitors said they used both a Mac and PC in their workflow.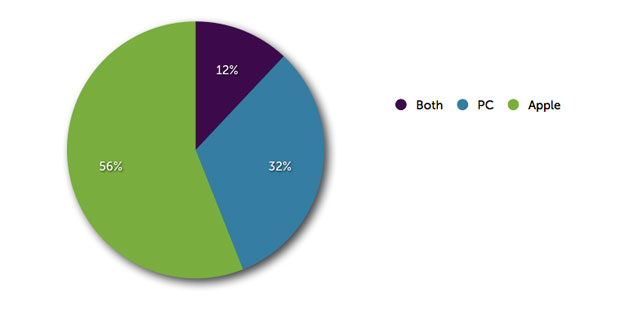 So over half the Seven by Five readership use an Apple Mac, we recently asked what application you used for photo management and 25% of visitors were using Apple only photo management applications (Aperture and iPhoto).   I guess the good news there are some brilliant applications out there that work on both platforms (Lightroom being a favourite).
If you have any suggestions for future polls please do get in contact.