I know a photographer who swears that he only needs one lens, a 24-70mm f2.8. In a recent poll we asked readers if they were only allowed one lens which would it be with the 50mm lens coming out firmly on top (read more here).
Over the last few months I have been looking at what lens I own and what they are used for and I am beginning does too much choice hinder creativity. Instead of carrying one lens I end up wasting time swapping between wide lens to fast glass.
The Poll
This week's poll asked "how many lenses do you own" but we also would like you to comment on what lenses these are and how you use them. For example a many of our readers are interested in street photography so you might want to mention your favorite lens for this purpose.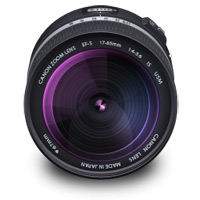 I was actually surprised that the majority of readers (just) owned four or more lenses. Only 5% of readers own only one lens but I can't help asking would restricting yourself to a single lens for a month fuel you creativity ? It was interesting to see how popular the 50mm lens was when we asked if you were only allowed one lens which would you own. If you own more than 4 lenses are there any that are rarely used ?