A 'camera trap' is a movement sensor camera, commonly called 'Trophy Cam Night Vision Trail Camera' that are used to capture photographs of animals in the wild. The camera is usually used by strapping the device to a tree and leaving it overnight. The conservationist will then check the camera in the morning to see what images it has captured. I have been experimenting with this camera 'trap' in social environments to explore the discreet elements of surveillance in Britain.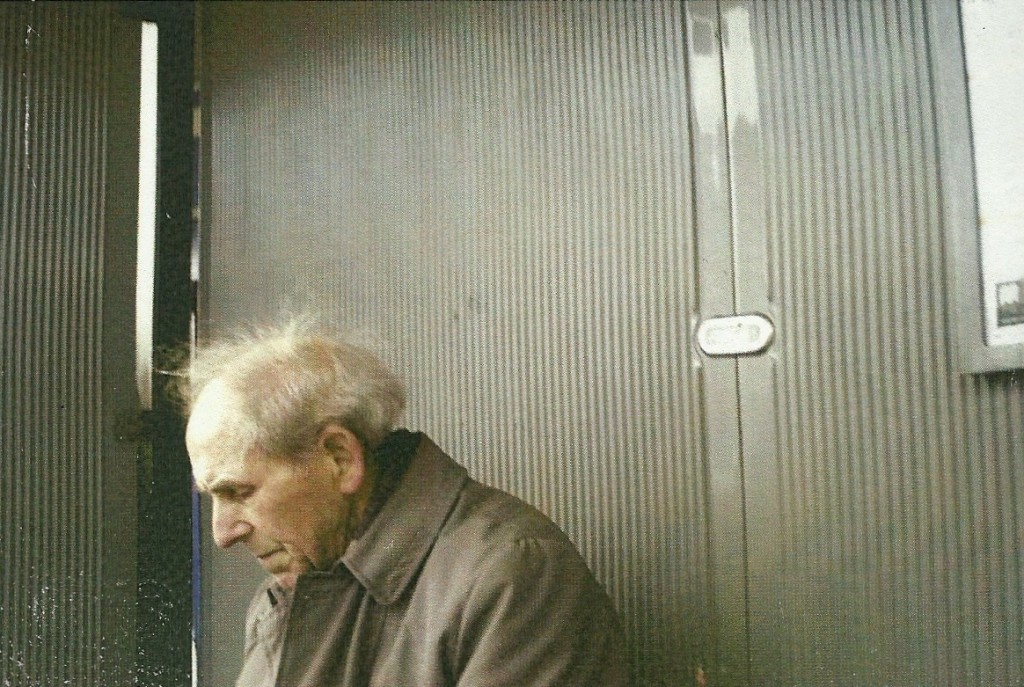 The camera works by using a motion sensor that captures a photograph whenever movement is detected. It also uses infrared light to photograph subjects in the dark. I'm interested in the idea of looking at humans as 'social animals'. I have different ways of using the camera outside of the typical conservationist setting and these include strapping the camera to lamp posts, traffic lights, as well as strapping the camera around my own waist to capture photographs as I took a journey which documented all the interactions I had with people.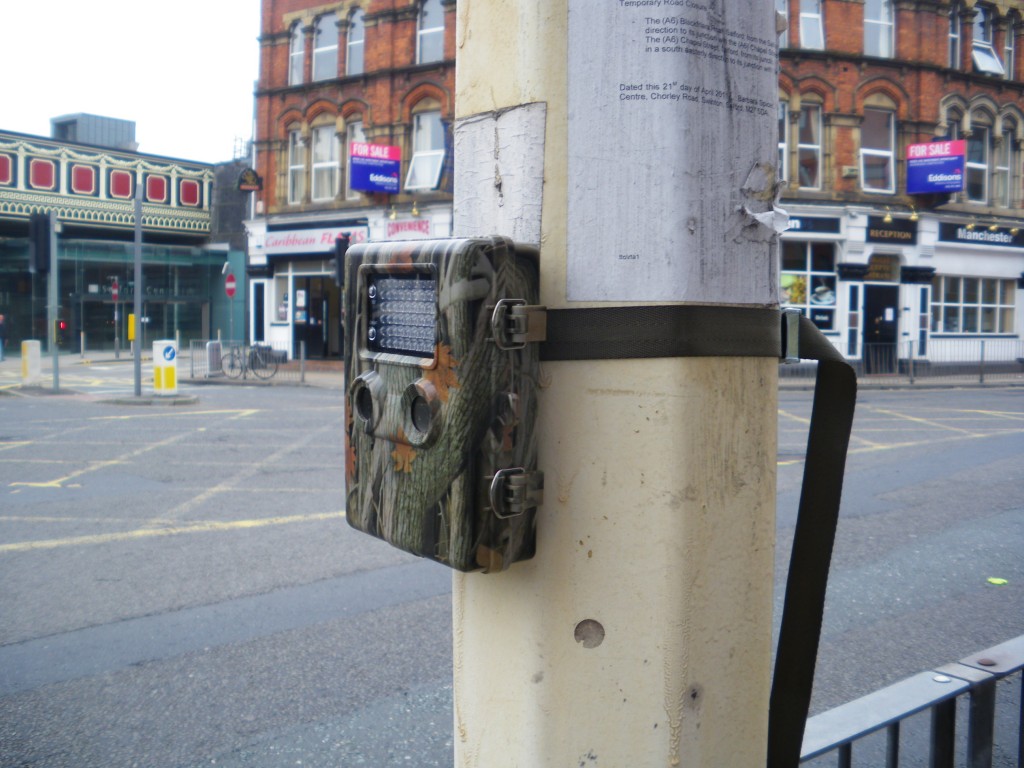 There are many pros and cons to using this camera outside of what it's originally intended for. The most obvious pro for this device is it's ability to capture split second shots of movement without the need to press a shutter button, I also found it useful when wearing the camera as I could capture images of people and places without attracting any attention to myself. I could photograph people much more in their 'nature state' and I feel as though I achieved a much more real result as peoples behaviors and attitudes seem to change when they know they are being photographed.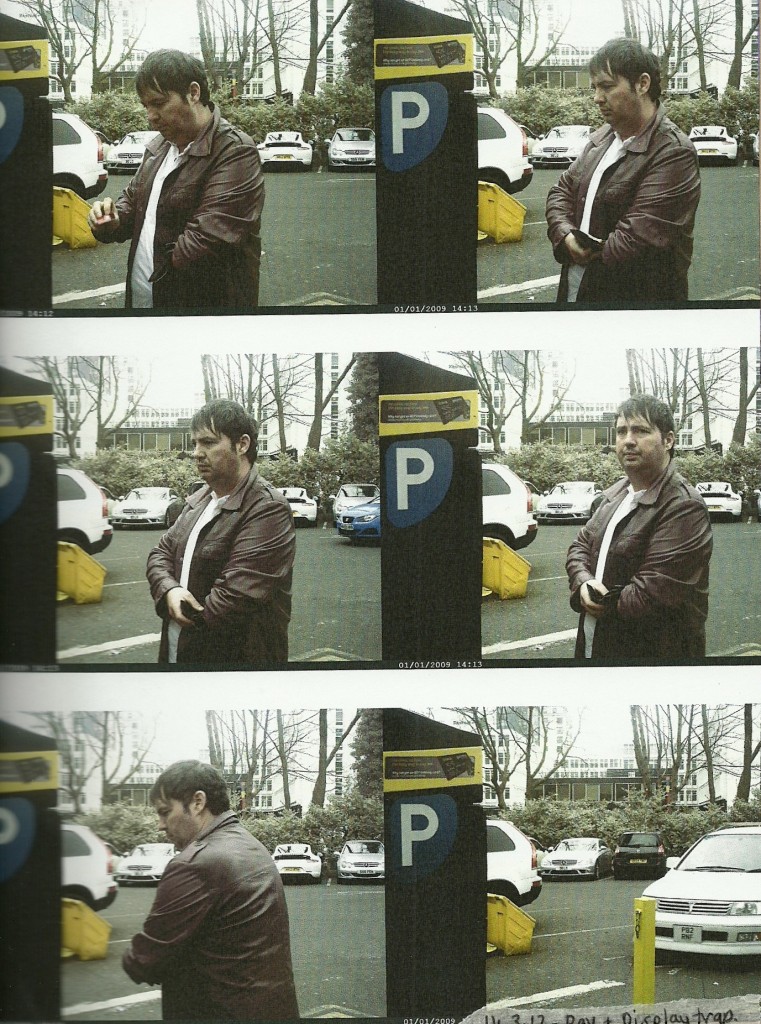 One of the cons, however, is that because the camera is designed to be stationary when it is capturing photographs, while in motion it blurs the image and distorts it. I've found that some people like this outcome, although for most, it isn't ideal. Another con is that although the camera can take photographs in the dark without a flash using it's infrared setting, the quality of these images is very poor.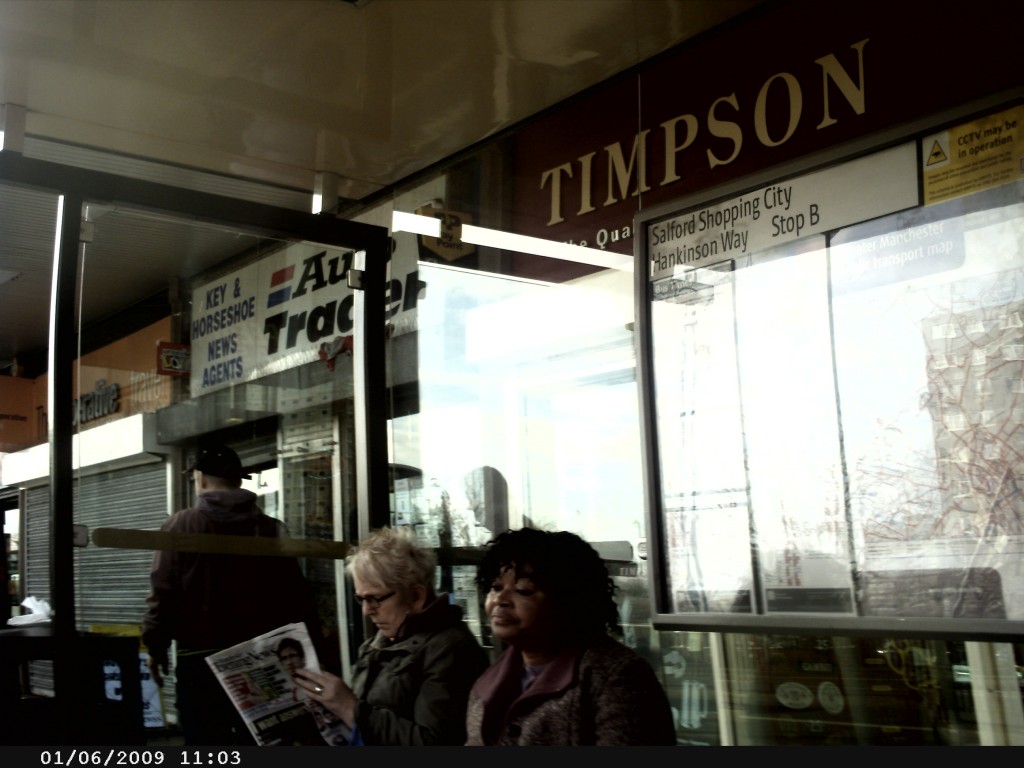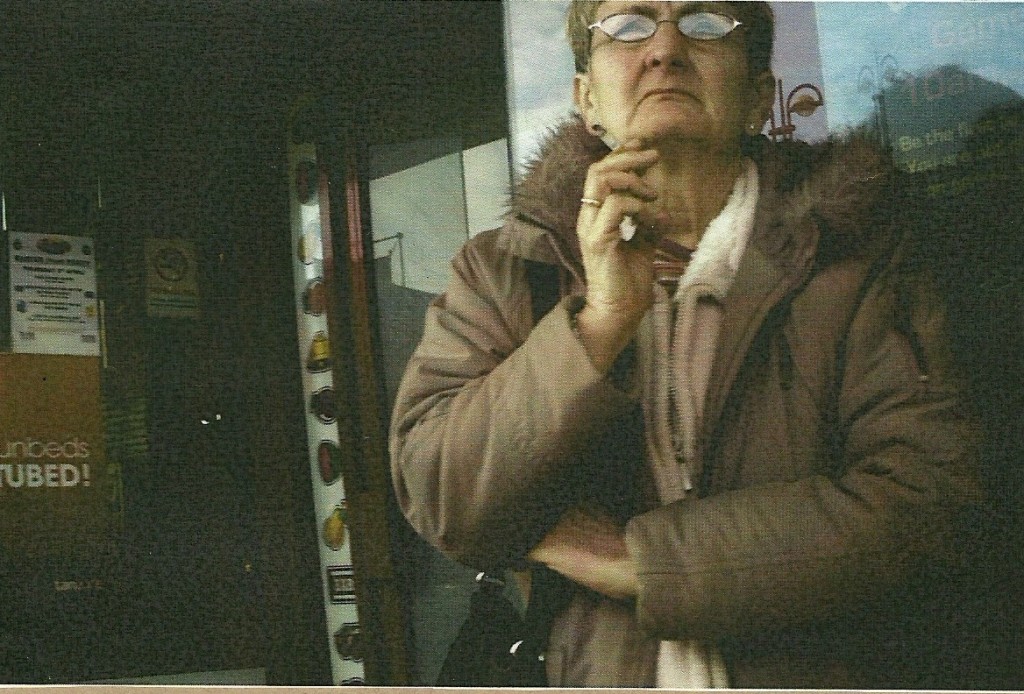 The aim of using this camera was to collect a series of photographs that haven't been altered or cropped according to what I deem interesting or worthy of photographing. The name of the device 'trap' seems quite dark and menacing and hopefully makes a comment on the use of surveillance in Britain. By disguising the camera I am capturing these people in a discreet element as they are completely unaware that they're having their photograph taken and therefore do not 'pose' or alter themselves for the camera.
–
Helen Stead is a visual artist in Manchester. Her practice involves photography, mixed media and multimedia projections.
Website: www.thecreativediarist.com