We are in a new age of photography, and have been for a while, but only recently has it reached a capacity of being able to sit in everyone's hands. All thanks to digital cameras on phones and printers that can literally fit in your pocket. Of course this shouldn't be any news to most people, since we've had forms of pocket printers since the 1990s, including one for Game Boy, and probably the most known were the Polaroid instant develop cameras (Which now exist as digital versions that print).
The New Age of Printing
The revelation actually comes with an entirely new concept for printing. No longer is ink toner used for these pocket printers, instead we discover a new form of printing known as thermal. It is based around the use of crystallized paper that is then heated at various degrees to dye the paper in the appropriate level for producing the image you want. This is an entirely new process that is still having kinks worked out in terms of the quality of the images produced, but this could mean we move from ink cartridges to paper with the ink already built into it instead.
Thermal Printing with Photography
Thanks to this new thermal printing method, we are now able to actually make even smaller printers than before, due to the lack of ink cartridges. In fact many companies are steady at work for developing printer components to be part of the next generation of phones. This means we are advancing into an age where there is a high possibility printing with cartridges could become a thing of the past, in fact there are already full-grown printers using this same concept with legal sized paper.
As for what this means when it comes to photography? Well we have now reached a point to where you can develop digital works anywhere you have taken them with these pocket printers that just need their paper. In some cases you can find wonderful cameras with these components already built-in as though the instant Polaroid cameras have returned.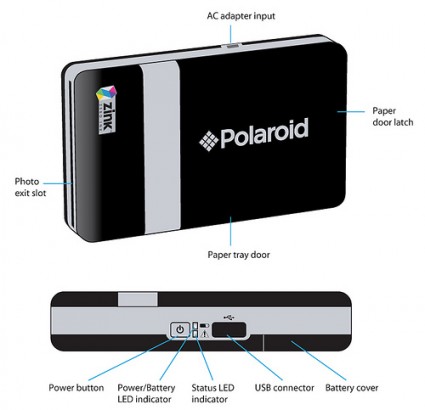 How the Camera and Printer Interact
This is actually a simple one. In the cases where the printer is already built-in the camera it is a mechanical process to just print out the picture you took. When you are dealing with just a normal pocket printer, now often called zinks, they will often sink with devices that can use Bluetooth or PictBridge. Unfortunately if your camera can't interact through those means many printers wouldn't work with it, but there are some that can hook up through a usb cable or similar port. Just make sure you check before you buy.
If this all isn't enough and you are heavy into the artistic environment there is also a recent epidemic of people using the color crystals embedded in the 'ZINK' paper to create beautiful works of art that sometimes blend somewhere between photorealistic and cartoonish. There is just all kinds of new views of art that are appearing as we move further into technology.
–
Brian Prowse is a writer and self-proclaimed tech geek. He writes for sites such as 24 7 Ink Toner. When he's not writing or playing around with the coolest gadgets on the market, Brian enjoys traveling and graphic design.