For a number of years I have been on the hunt for the perfect camera bag. I don't like rucksacks and I don't like carrying large, obvious camera bags around with me everywhere I go.
Up to now I have been surviving using a combination of two Crumpler bags and then using a careful packaging strategy for each shoot predicting every piece of equipment I might need in the field.
This week though I have fallen in love with one of the most versatile bags I have come across with a tardis like appeal this small form back packs so much storage I can all but live in it. The bag in question is the Think Tank Retrospective 20, in black, not pinestone (I am funny about colours).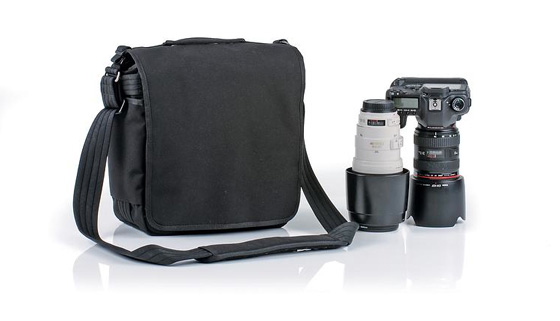 The Retrospective series is comprised of three shoulder bags and two lens changer bags.  Created for the professional photographer that wants to blend in with the crowd and remain inconspicuous in any situation.
Think Tank have  blended the look and feel of "old-school" camera bags and infused it with "new-school" features and technology for the digital imaging age.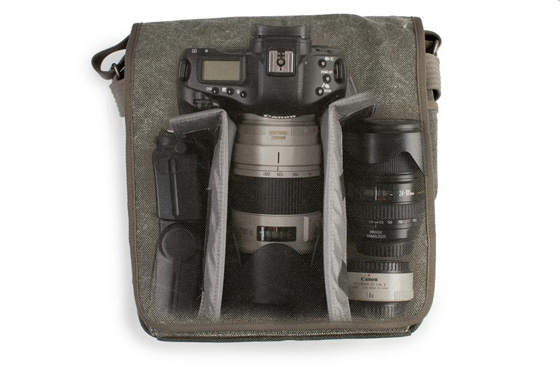 An Aladdin's cave of pockets and storage there is ample room for a large pro camera and a number of lenses never mind numerous padded pockets for digital camera accessories such as memory cards and filters. I have even manage to pack all my camera equipment and an iPad in the back pocket without much problem.
The Positives
Minimalist outer appearance conceals expensive photo equipment
Carries a pro size DSLR with zoom lens attached
Taller size to fit a 70-200 f2.8 lens attached to camera
Accommodates 2-4 lenses in main compartment with DSLR body in front pocket
Front pocket fits a pro size DSLR (body only)
Organizer pocket built into main compartment for pens, note pad, batteries, etc.
Choice of two different colors, black or pinestone, to suit the situation
Hook and Loop "Sound Silencers" on the front flap eliminate noise while opening the bag
Soft, adjustable shoulder strap with cushioned non-slip pad
Clear business card holder under front flap
Removable short carrying handle for convenience
Seam-sealed rain cover included for protection against the elements
Silent Velcro?
One of my favourite features has to be the "Sound Silencer" features. There is noting worse that the crackling of a velcro fastener in a quiet photography opportunity. The "sound silencers" underneath the main flap are used to suppress the loud tearing sound hook-and-loop makes while opening and closing the bag.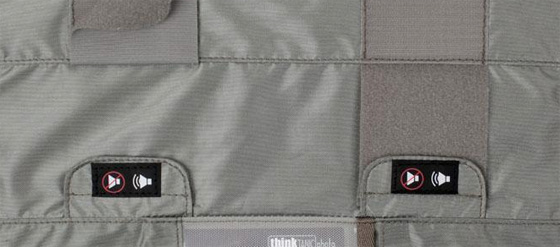 Simply release the sound silencer panels and cover the hook-and-loop strips to prevent the hook-and-loop from contacting. A clear business card pocket, for identification and spare cards, is also located under the main flap.
Rain Cover
As well as being sturdy and reasonably weather proof the Retrospective 20 (and other models) comes with a dedicated rain cover The seam-sealed rain cover was specially designed to keep the carrying handle and integrated shoulder strap outside the rain cover without compromising protection from the elements.
I guess the only real negative is the price, at just over £120 the Retrospective 20 is one of my best photo purchases in a long time. Given the build quality it will be just as long a time before it needs replaced. Get one now.