We all knew the day would come when we could search the internet with more than just words. Recently Google launched the ability to search the internet using photos and thus offering a tool for photographers who publish online to track their work.
We all publish photos and share them online via flickr, 500px or our own blogs. Many of us add our photos to flickr groups with the hope others will like them enough to publish them in related websites to that flickr group but what about beyond?
Whether it is simply curiosity or the desire to pursue those who use your work without permission Google image search offers a simple way to track usage.
I decided to take an image that I have published on flickr and is part of the Getty Images collection. I selected this image as I thought at least Google will find the Getty listing and I was absolutely shocked to find the scale and type of use of the photo.
Here is how :
Head to flickr and view your images all sizes. When the image loads right click to and "copy address of image".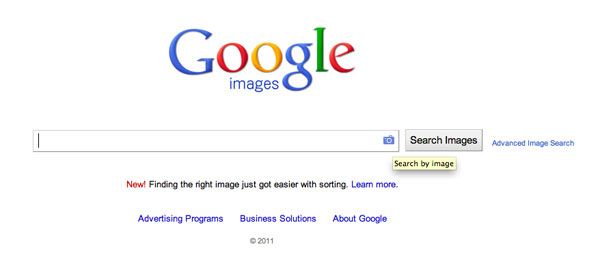 Now click the little camera icon on the search bar and then paste the image url into the search field.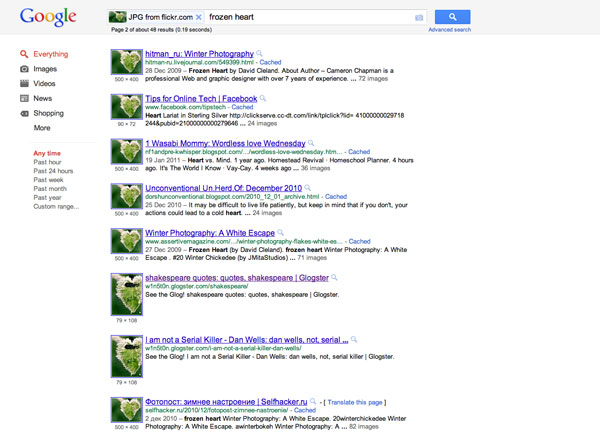 The results are pretty accurate, I found the photo used with Roxette "It could have been love", blogs and someone has even gone as far as using it as a background to a series of quotes.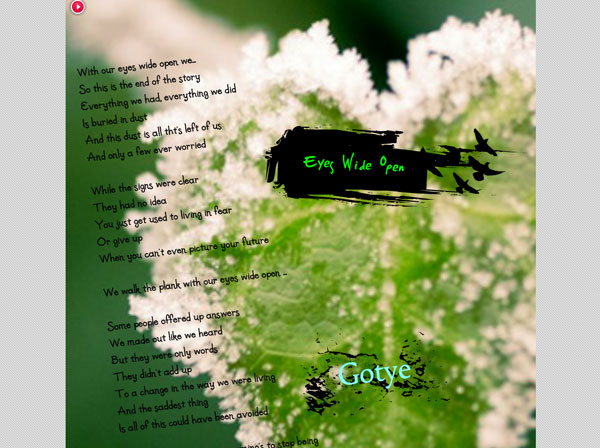 It was interesting to find that some of the uses even retained the Getty Images copyright watermark.
So how do I feel?
To be honest I don't know how I feel? flattered people like the photo so much they want to use it? Should I feel something in particular? Most of the use isn't resulting in any profit as a result, does that matter?
What is the point of having the photo on Getty if it's existence on dozens of blogs dissolves it's value? In addition I feel that pursuing such sites would only end up in mental suffering and stress.
I would love to read your experiences, opinions and thoughts on this topic, have I insulted every photographer out there and demeaned the art form? Perhaps it is simply better not to know?