My first memory of holding a camera is taking pictures on a family outing. Although I don't remember much I would like to think that it was a warm and beautiful place with yellow grass around. My mother sat on the spread on the ground and took out home made sandwiches. My elder brother and I took turns to press the red button on my father's Pentax Pino 35. He framed the pictures while we released the shutter. It was as simple as that. To this day, that is the best piece of photography advice I've received from anyone. My father said, "Just press down the red button".
Now the Pentax Pino is gone but I still do what my father taught me. I press the shutter down. That's what photography is to me. It's easy to complicate a simple thing like photography with terms like aperture and exposure and shutter speed and 'seeing the light' but in the end it's about holding down that red button.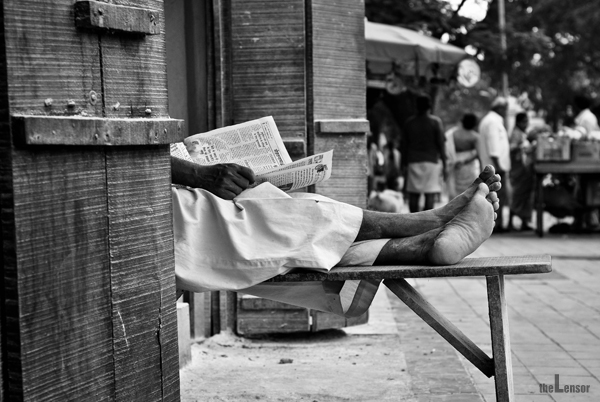 I moved on to a DSLR (Nikon D3000) about 2 years ago after spending half a year with a Kodak point and shoot. I think I'm only held back by my own imagination and creativity and I need at least 2 years before I think of upgrading my current photography gear. Some might argue that I'm slow.
You can call me self-taught and whatever I've learned is from reading EXIFs and articles on the web. It's mind-boggling what the web can teach.
I would like to call the kind of photography I do as conceptual photography. I enjoy taking portraits the most, as I feel it offers so much scope. Every portrait and expression is different. I do not usually take photos of pretty flowers and landscapes (flowers are the most photographed things and landscapes because I'm lazy). I want to take pictures of ordinary objects/people in an extraordinary way. Currently I'm doing my first 365 and it's really difficult if you ask me; and very fulfilling. I believe the last 200 days with my 365 have been the most creative period of my life.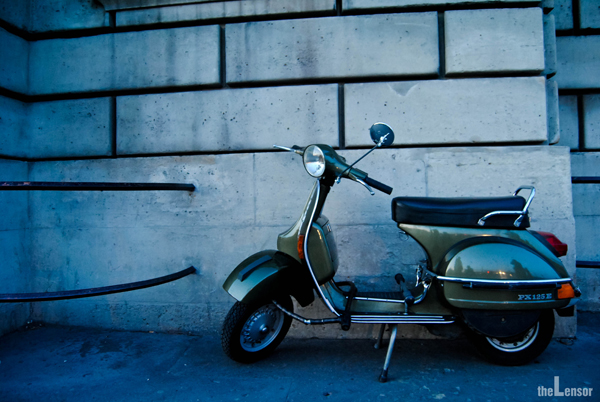 Around me is the reality I have chosen for myself. My photography is a very small part of how I see the world around me. It's fun to see it from behind a 3 by 3 grid.
I believe my greatest strength is that I'm raw. I don't follow any of the great photographers and I don't belong to any school as such. I don't have a style and I don't want to have one yet. Not unless I explore everything. Like everyone, I want my work displayed in a gallery while fancy people sip wine and critique it; to sell prints.
I wish to be able to give back to this wonderful community whatever I've learned. For now, I'll keep doing what my father told me – Just press down the red button.
–
Links
Flickr: www.flickr.com/anantns
Blog: www.thelensor.tumblr.com
Facebook: http://www.facebook.com/pages/The-Lensor/219923021423113
Twitter: www.twitter.com/mindlessworries