Photography came almost as a second thought to me: my job as an art director saw me lurking in studios, watching the work of still life and fashion professionals, getting more and more fascinated by the medium…. approximately six years ago, I realised that photography had the potential to be a creative outlet, something where I could let off steam untempered by the guidelines and fences that so often come with corporate art direction.
In time, I developed a passion for portraiture, focusing mainly on pinup shots and alternative beauty: two styles that enable me to represent both my love for past eras and for portraying beauty in unconventional situations. This is my main goal for the time.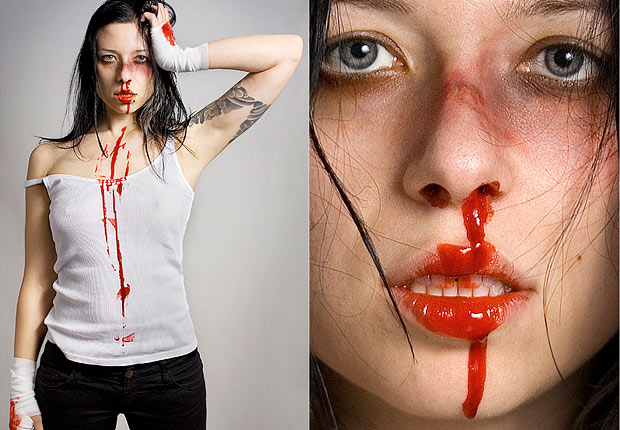 I'm mostly self taught, but the task was made easier thanks to people like David Hobby, Zack Arias or in my home country Sara Lando, selflessly sharing their knowledge with others.
One of the biggest charms of portraiture is that it gives the photographer (through careful planning and coaching) a chance to bring out aspects that are dormant in the subject… this is why I developed the habit of meeting with who I shoot for a one-to-one talk in order to understand the reasons for having a portrait taken.
These talks give both me and the subject a common ground to work on, a goal to reach and most importantly they build rapport, something I believe is essential in order to have a successfull shoot.
Most of my styling and editing inspirations come from editorial and fashion photography… in that regard, I learned that keeping an archive is probably the best way to organize inspirational material. Anything that catches my eye (it could be an accessory, a pose, a particular use of light or a postprocessing treatment) goes straight in the archive. Sooner or later, it will find a use: I often make moodboards when a project involves more people, so that everyone can be on the same wavelenght… this is where having a good store of images to pick from comes in handy!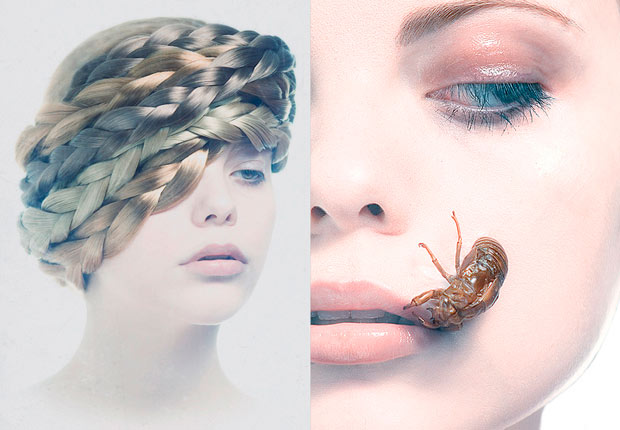 Another world I'm constantly referencing is the one of movies: as a b-movie fanatic, I often try to showcase in my work the thin line between the sublime and the ludicrous that the genre often exhibits. Wether it's a Hammer-like starlet grasping at her nightgown or a japanese schoolgirl lost in a cemetary, it's a way to pay a homage and a tribute to authors that gave me hours of enjoyment.
As for workflow, I consider myself a product of the digital age: everything in my work is done with the editing process in mind… planning the postproduction work beforehand enables me to strongly direct the output of a shot before it's taken, making it easier to focus on the finishing image.
This doesn't mean that the image ends up being made in Photoshop: something I learned on my own skin is that no amount of post production trickery will save a badly thought photo… better take time and do it right in the real world!
Links: