Creating photographs that tell real stories has always appealed more to me than producing traditionally beautiful, contrived images, and it's for this reason alone that my progression into a career as a documentary wedding photographer felt very natural. I'm now entering my 4th year of shooting weddings in Northern Ireland and my belief in this unobtrusive approach has never been stronger.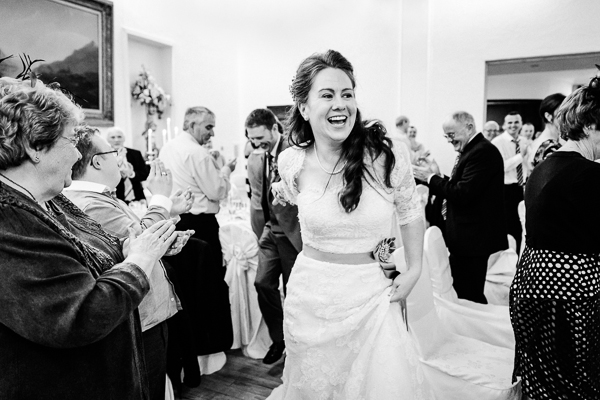 Although I appreciate all good photography, for a wedding photograph to feel special to me it must convey true emotions or tell a part of the couple's wedding story. To demonstrate this, I've chosen two B&W images from my portfolio. The first, from one of my favourite weddings in 2013, shows Catherine full of joy and happiness as she entered their reception room with her new Husband in tow. In close on 24mm, I really wanted to fill the frame with that beaming smile.
The second image is also from a wedding in 2013. I have honestly never seen a Bride more excited to walk down the aisle, so it was important for me to capture that in this image. I just love Rebecca's expression here, with her dress gathered up and gaze focused on the church ahead.
I rarely look at modern wedding photography for inspiration, mainly for fear of it leading to imitation or comparison. Instead, I prefer to learn more from the war and street photographers of the 20th century. Robert Capa, Henri Cartier-Bresson (The Mind's Eye is a must-read), Vivian Maier, Don McCullin and Elliott Erwitt to name a few. Their ability to compose images with lightning-fast reactions and tell complex stories in one image is all the inspiration I need.
Early in my career I suffered from serious gear lust, as we all do at some point. I spent more time worrying about my next purchase than I did on developing my eye. I owned too many lenses and had no consistency in my work from session to session. "Should I bring the 135mm this time? Will I use the 50mm for the ceremony or stay on my zoom?". There was so much unnecessary noise. Moving on from that and simplifying my kit was the best move I've ever made for my business; my work improved overnight. For most of 2013 I shot exclusively on 35mm and 85mm lenses, with over 75% of a wedding taken on the former. It's simple and it works.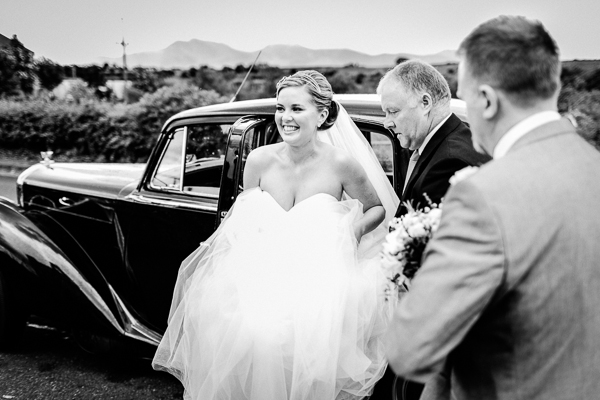 For 2014, I plan to spend even more time with my 35mm. It's possibly a cliché to quote Capa's famous "If your pictures aren't good enough, you're not close enough" line, but it's exactly how I feel about my wedding photography. Although telephoto images can be beautiful, they often lack the intimacy I strive to have in my photographs.
I'd love to hear from anyone interested in my style of wedding photography, whether you have a question or just want to chat. Thanks for reading.
Links:
http://www.ahigherlove.co.uk
https://www.facebook.com/ahigherlovephotography
https://twitter.com/higherlovephoto