I like taking portraits and if there was only one thing I could shoot, that would be it. My aspiration is to set up a portrait studio when we get settled.
But I also like photographing flowers because the shapes are so sensuous and graphic. I have a much harder time photographing trees, and I am working on that.
We joke that I need to go and contemplate some trees so I can figure out how to shoot them. I started with film and moved to digital, first with a point and shoot Canon, then with a Nikon D70 SLR. I have moved on since then but I still shoot Nikon and my main camera now is a Nikon D700.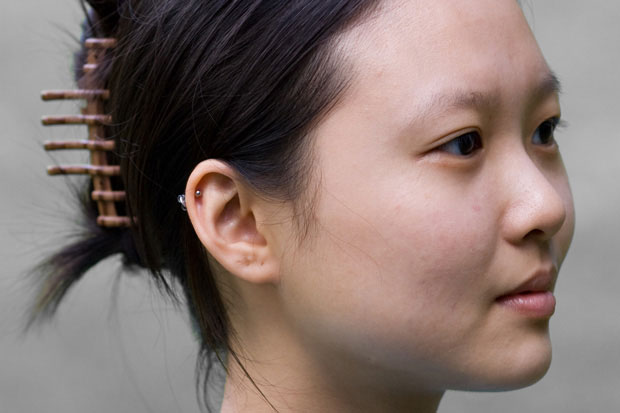 Not everyone agrees, but I think that digital cameras are now so good that the images look as smooth and film-like as anyone could want.
I have always thought that if the subject matter is compelling enough then composition, color, tone, and all the other things that photographer fret about, just fall away.
The tension in photography for me is between compelling subjects on the one hand and 'ordinary' images presented in a compelling way on the other hand. Images of war and natural disasters fall into the first category.
Chris Killip is a photographer who's work falls into the second category. He shoots ordinary people and makes the scenes look extraordinary.
I continue to be amazed at how Larry Burrows shot scenes in the thick of battle during the war in Vietnam that looked like carefully staged and lighted tableaux.
If I had to pick one photographer who exemplifies what I am always looking for in a photograph, then it has to be Werner Bischof. He brought out the poetry and dignity in every subject he photographed. I think he is one of the truly great photographers.
Henri Cartier-Bresson has to be mentioned in a list of influences, but that's because he is great. He could draw a visual line or thread through the scenes that he saw and translate those into two-dimensional images that make photos come alive.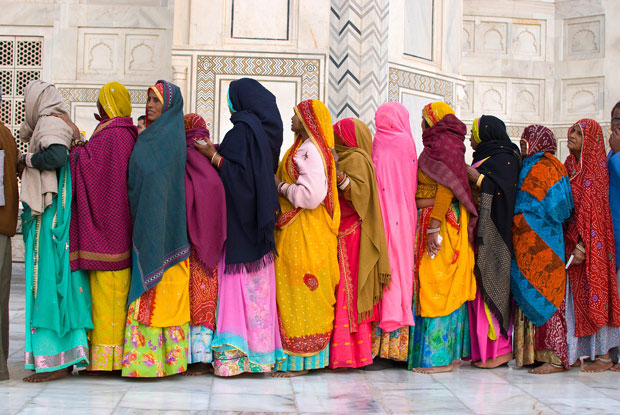 His photograph of a French family on a river bank seen from the rear is a classic of that vision.
For my two images I have chosen firstly a line of village women lining up to go into the Taj Mahal in Agra in India. I took this a couple of months ago with my carry-about camera which is a Nikon D60 with a Nikon 35mm f1.8 AF-S lens. It's a light and small combination that works for me.
The second image is a portrait of a young woman who worked in a sandwich shop. I like knowing that piece of information because she has such an exotic face that contrasts with her situation.
Links: