I am a wedding and portrait photographer living in Baltimore, Maryland, and I take pictures of strangers in my back alley for fun.
I've been working as a photographer for over 20 years now, initially as a newspaper photographer and later transitioning to event and portrait photographer. Over the years, I've worked all over the world, including places like Pakistan, Colombia, and Cambodia, but now I mostly photograph around Baltimore and Washington, DC.
I'm always photographing people, but my array of work is diverse. In the past few months, for example, I've photographed weddings and family portraits, covered tornadoes in the Texas for the Red Cross, photographed the cover of a trade magazine and did tons of corporate headshots.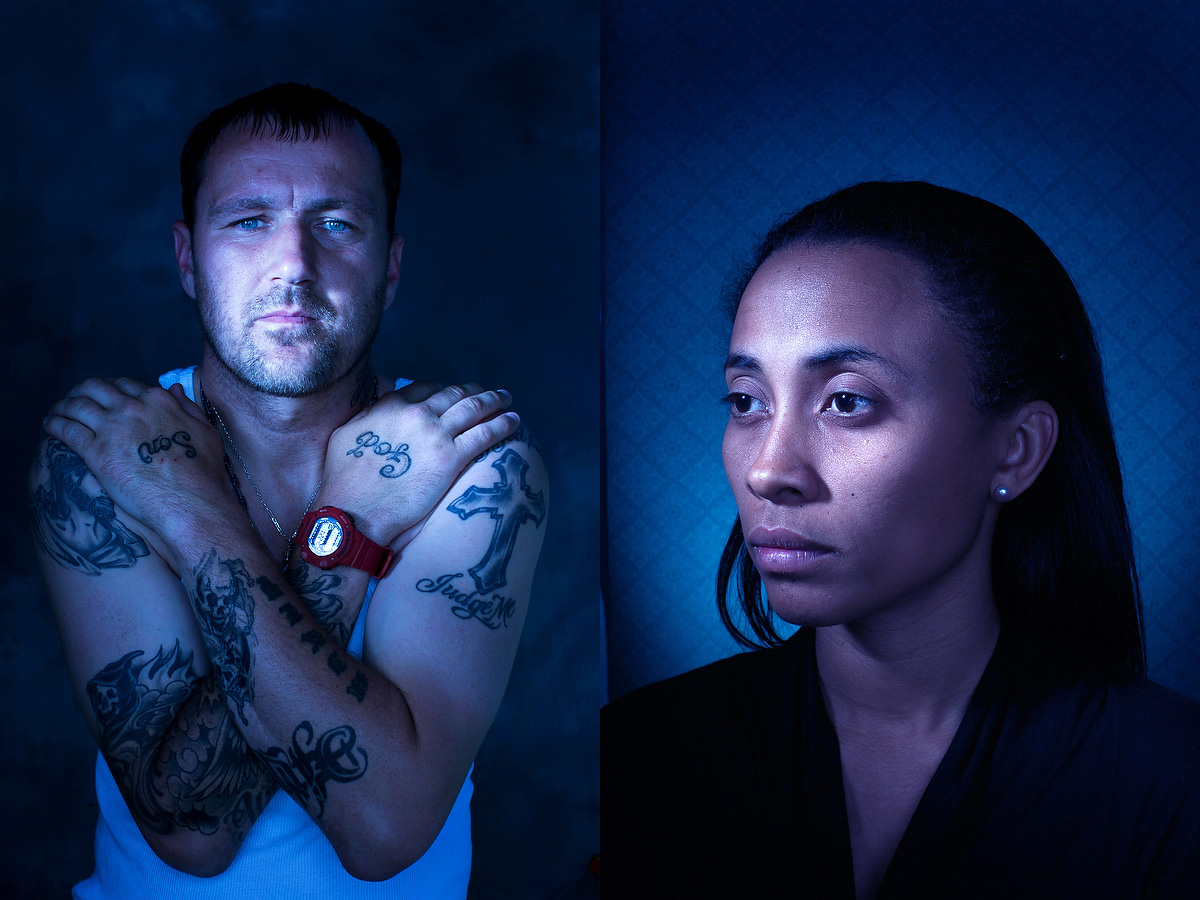 Even with a diverse client base, every year or two I need the creative recharge that comes from a personal project. In the past, I'd just grab my passport and camera and disappear for a month to shoot something like portraits in Colombia or street photography in Cuba. My family circumstances don't allow me to do this so easily now, so when I was feeling creatively stale last year, I came up with a solution much closer to home: I started photographing the interesting characters who walk down the alley behind my house in Baltimore.
I live in a pretty interesting neighborhood, something like a tiny Baltimore version of Brooklyn, so there is no lack of subject matter. Angry adolescents smoking cigarettes, teen moms, red-haired research scientists, museum curators, hip musicians, and the bastard who keeps breaking into my car — all pass down my alley. So now whenever I feel the urge (and when the weather is cooperating) I will set up a little studio right on my parking pad and wait for subjects to walk by. It never takes long.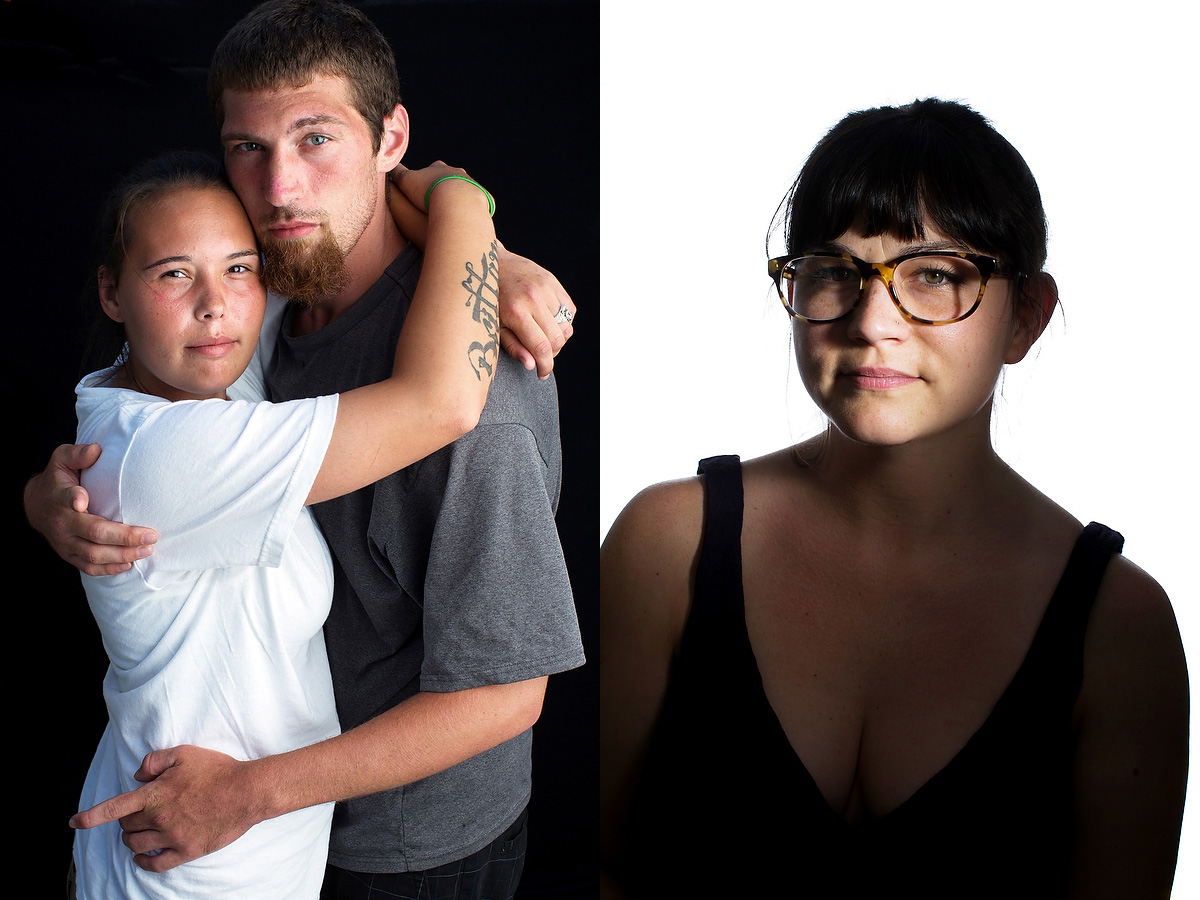 My visual influences are many. My favorite portrait photographer is Richard Avedon. His "American West" series continues to influence me. I'm also a huge fan of Dan Winters, who is just a genius in the studio. On the photojournalist side of things, I love Eugene Richards, Ernst Haas and pretty much anyone who ever worked for Magnum. I also get a lot of inspiration from painters like Picasso and Caravaggio. The cool thing about shooting in my alley is that I can have a visual inspiration and be shooting within the hour. My series of cool-toned portraits, for example, were inspired by one of Picasso's blue period portraits I saw hanging in the Baltimore Museum of Art.
I plan to continue shooting my alley portraits for another few months (summer is great shooting!) and hang a show right in the alley sometime in the Fall of 2016. After that, I'd like to do a book and then… who knows what new idea will come walking by?
Links:
http://www.dennisdrennerphotographs.com
http://weddings.dennisdrenner.com
http://www.charmcityheadshots.com
http://www.hampdenalleyportraits.com