Diana Debord, born in Orwellian 1984, is a fine art photographer based in Italy. Many people describe her photography and self-portraiture as a labyrinth of dreams and nightmares, for its decadent romanticism and dreamlike atmosphere.
"I want my colours to be a rebellion towards the greyness and alienation of modern life. My aim is to capture the magic in everyday life, giving reality a dreamlike touch."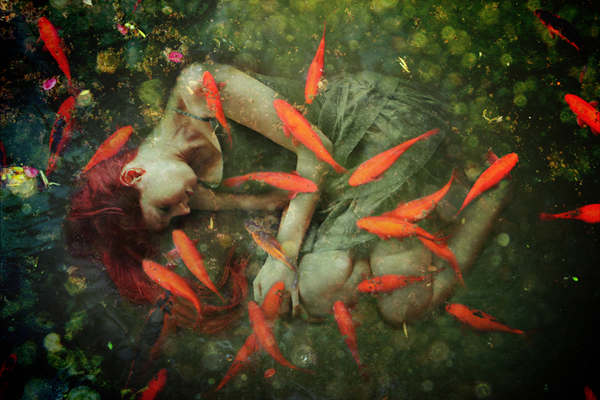 A dreamlike and nightmarish reality, an obscure and oniric vision, which provides images of dreaming and fantasizing women.
In October 2009 her first solo exhibition "Ophelia's dream", an homage to the famous Shakespeare's character in shape of self-portraits. Her first book Lucid Dreams is out in March 2012.
Eccentric simple twisted and altered themes, definitely interesting when compared to the Italian average, characterize Diana Debord's photography, as well as its immediate detectability in a vast sea often sailed by too many ships. Her most noticeable and curious topics are her self-portraits, which evoke dreamlike quotes by Edgar Allan Poe or the mythological story of Ophelia.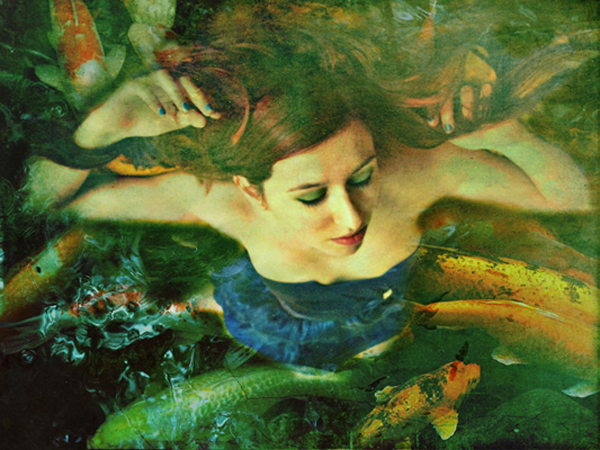 The rest of her production is an interesting pop mixture which at first appears easy to interpret, but actually has a much deeper meaning: the concept of Woman which Diana Debord wants to convey, for example, is a multiple multi-faceted universe, where the personality and the specificity of a single person are rehabilitated and re-interpreted at the expence of physicality and of being a mere object to immortalize. She photographs feminist -not antisexual- women, fragile girls, dreamy children, her portraits are embellished by her skilful exploitation of color, light years away from easy tricks commonly used to break through the Web and obtain easy approval.
In her work, Diana Debord uses digital, but also film cameras, experimenting a lot with vintage and "low cost" instruments, which have the merit to further enhance her technical skills and undoubtedly original ideas.
Links: