I'm Marc, a landscape photographer living in southern Pennsylvania. I first took an interest in photography about 6 or 7 years ago. At the time I was working on the web, and graphic design industry and I spent a lot of time in Photoshop. I did some photo editing for the web design projects that I worked on and that led to my interest in photography. At the same time, I also started photographing textures that I used in my graphic design and sold some of those textures online, so that helped me to justify the cost of upgrading my camera and gear.
Although that is how I first got started with photography, what captured my attention and sparked my interest was attempting to photograph nature. My wife and I went on a trip through Arizona and Utah. Living almost my entire life on the east coast I was amazed by the beauty and vastness of the Southwest. From then on I have always been looking for places and opportunities to photograph.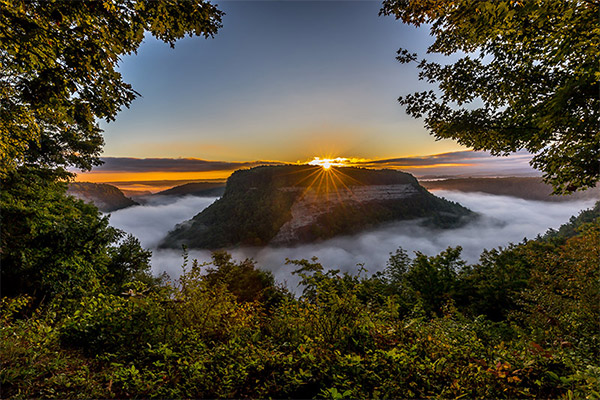 In 2015 I started a landscape photography blog, Loaded Landscapes, which includes my work as well as contributions from a small team of writers.
At this point, most of my photography is based in the northeastern United States. From my home in Pennsylvania, I can cover my home state, Maryland, Virginia, West Virginia, New York, and New Jersey in just a few hours of driving. Some of my favorite places in this region include Letchworth State Park (NY), Watkins Glen State Park (NY), Blackwater Falls State Park (WV), Dolly Sods Wilderness (WV), Delaware Water Gap National Recreation Area (PA and NJ), and Ricketts Glen State Park (PA).
Many of the places I visit are covered at Loaded Landscapes, and I am working to make the site a comprehensive source of information for photographers who are researching locations.
One of my goals is to visit and photograph all 59 of the National Parks in the United States. My wife also enjoys traveling so we are looking forward to years of traveling with our family (we have kids ages 4 and 1) and as a couple, after our kids are grown.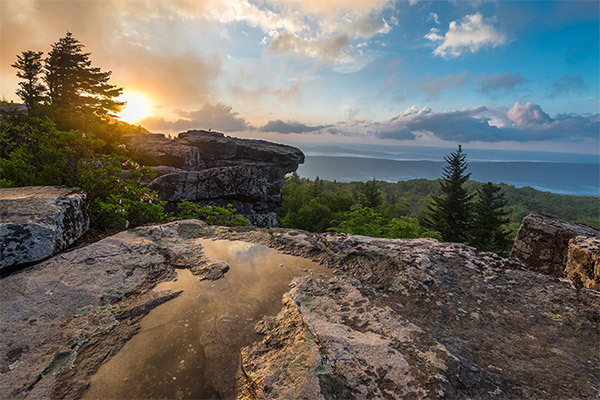 Sunrise is my favorite time to photograph, although I don't particularly enjoy getting up that early. I find it quite peaceful to be out in time to see the sun rise, and its the best approach I've found for avoiding crowds. I visit the battlefield at Gettysburg a few times a year to photograph, since it is just a short drive from my home, and it's amazing how getting out early can help to avoid the crowds. At sunrise, I can have the place basically to myself, and just a few hours later the crowds can be overwhelming.
One of my current missions is to photograph the many waterfalls of my area, especially in Pennsylvania, West Virginia, and New York. In a few months, I will be heading to Ithaca, NY to photograph several falls in the area, and I'll also be making several day trips in the spring to photograph waterfalls throughout Pennsylvania that I have not visited yet.
Links: