Through human senses, experiences can be remembered and relived. Different forms of documentation not only capture these recollections, they immortalize them. Change is a natural progression. Although time and life are often perceived as a straight line, they are not. These concepts are vast yet narrow and complicated yet, clean. These photos are what exist in-between, and are never premeditated. Experience, Remember, Relive.
In this series of photographs, my intention is two-fold. First, is to explore the gender dynamics and sexuality of my subjects. Secondly, I am trying to capture how these dynamics are transformed  into "appearances" which my subjects feel they must uphold. These dynamics are preserved as they are passed down from one generation  to the next. "You have to look good." "You have to be a man." "You  have to look young if you are old, and old if you are young."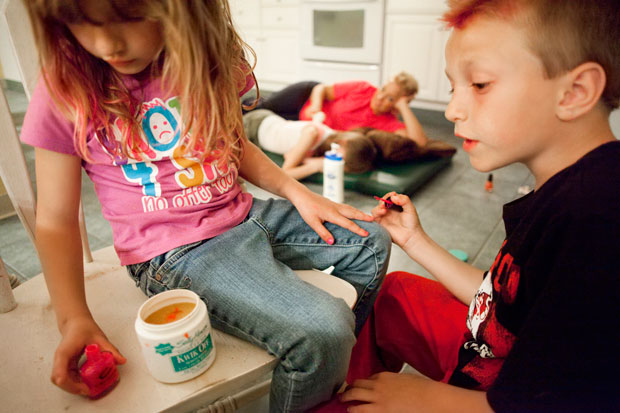 "The  more muscles you have, the better you are." These social pressures are a focus in many people's daily lives. For most people, young and old, maintaining and upholding an "image" has become an obsession. This obsession extends not only to appearance, but also to the gender roles one is imprinted with at a very young age. Throughout the course of their life, the majority of people are trapped in the confines of these roles, most oblivious to the existence of any confines at all. One can not escape that which he does not see.
There are layers of image-consciousness at work. I am emphasizing the way the subjects want to be perceived, the way the photographer is capturing them, and the way the viewer perceives the image as a whole.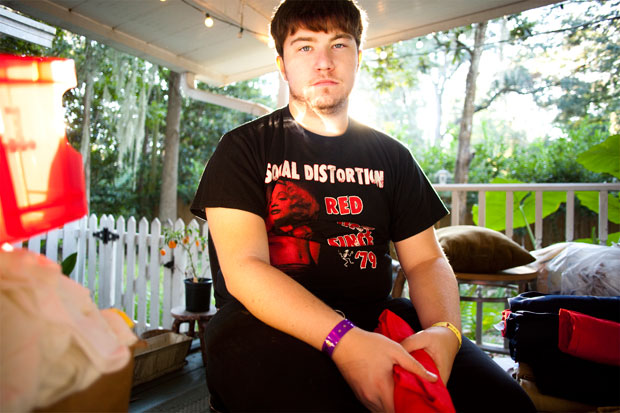 Currently residing in Salem. Massachusetts, Paris Visone is a graduate from The Art Institute of Boston. If she doesn't have her camera on her, she gets mini panic attacks. Her work was recently published in AMP magazine, F-stop Magazine, Performer Magazine, Wassenaar Magazine, and Doll Magazine (Japan). She is currently working on a life long series that follows a group of people through their life, as well as touring with and documenting the punk rock band Protagonist.
For this work and other projects, visit parisvisone.com