My personal work tries to explore the rise and fall of industrial landscapes. The images I create aims to evoke the vision and entrepreneurism of the past, with the reflection of today. This in turn hopes to ask questions on what is in store for the future of industry and societies role in it, in not only my own area country, but the world as a whole.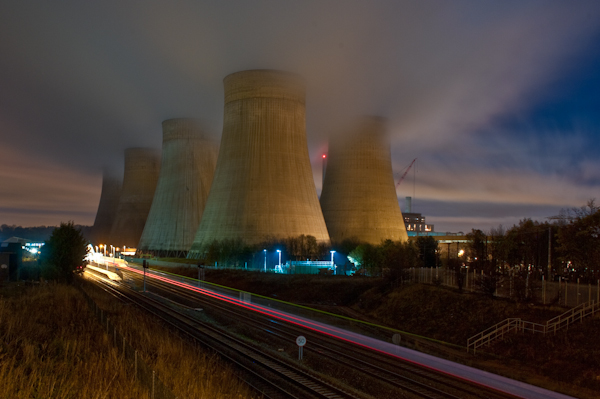 Living and growing up in the post-industrial city of Leeds, I have always felt connected with the cities and regions past. Everyone of my parents age and older had worked in some sort of manual trade. Now that all these industries had disappeared, I found it strange that I had no experience of this way of life myself.
I started photography at Dewsbury College, an area of West Yorkshire, which use to be a large center of the wool trade. Evidence of this trade lined the rail journey I took to college everyday. Throughout my study here I became increasingly aware of how much of my work was concentrating on the landscape around me.
After finishing College, I moved to the University of Derby to study Commercial Photography. This gave me a practical outlet to photograph small industries for my course, and an excuse to find out about industries that use to be all over the North. I am currently undertaking a project to photograph a 200-year-old Gin distillery in Birmingham.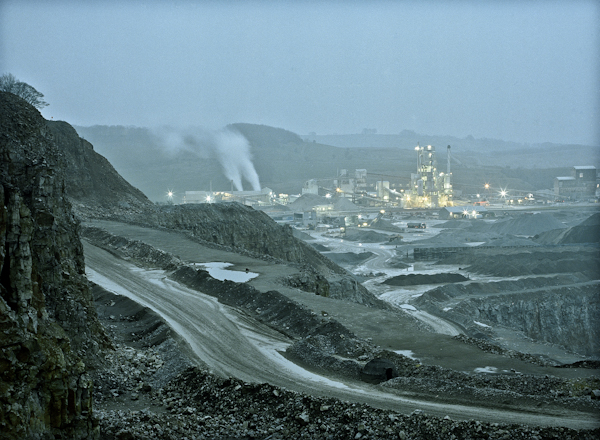 I am also passionate about photographing the industrial landscapes we still have in our country. The images presented here are of the Tarmac quarry in Buxton, which is the largest quarry in England. I am heavily influenced by Canadian photographer Edward Burtynsky, and the photograph I have taken here asks questions about the effects of total industrialization and what will happen to this site after it has been exhausted.
I also really admire the work of the Bechers, neutral, pure depictions, and without interpretation. Their way of looking at such buildings as objects, almost sculptures in the landscape great influenced me in conjunction with my influences from Burtynsky. This second photograph here is of Ratcliffe-on-Soar power station in Leicestershire. Through theses artists' influences, I took this photograph with the intent to ask the viewer to think about how much these structures pollute the atmosphere around us.
I am currently trying to promote the work of myself, and my peers in a group of creatives called dCollective.
dCollective is a group of final year visual media students from all around the UK, brought together by the University of Derby.
The aim of the collective is to bring together the extensive skills each individual possess, which in turn allows for collaboration between the different medias. Overall more interesting and expansive work can be produced. The collective also provides a platform for the students of the University to exhibit examples of their work to a wider audience than they might on their own personal websites.
Links
Personal Website: www.cargocollective.com/luxvox
Facebook Page:
Twitter: http://twitter.com/#!/SimonP_Weldon
dCollective website: http://cargocollective.com/dcollective