If I may briefly introduce myself, my name is William Petruzzo. I own and operate Petruzzo Photography, a Maryland wedding and portrait photography outfit. Though the business began in 2004, I have been pursuing photography for the better part of fifteen years. My own entrance into photography began with some primitive digital cameras and that is what I know best. And as such, I'm also intimately acquainted with the mistakes I bring before you today.
Almost all new photographers suffer from the same practice. Over-processing. It's the mistake of taking a good photograph and making adjustments until it's a mediocre photograph at best. In pre-digital times this wasn't much of an issue because editing a photograph would require advanced techniques in the darkroom. And besides, most people were having their photos developed at the local photo lab anyway.
Today, editing your photos is seen as a must by some. For amateurs and professionals there is a bit of truth to this, but that doesn't mean edits always have to be obvious. In fact, most of the time they should probably be invisible to the untrained eye.
So, in the interest of saving some new photographers a few painful months of heartache as they make the same mistakes many of us have already made, here are what I consider the three most common ways to over-process your photos and how you can avoid them.
The Night and Day Difference of Too Much Contrast
Perhaps pitfall number 1. It's true that digital cameras, especially if you're shooing your images in RAW, tend to have somewhat lackluster contrast. They can lack the drama that many of us began our adventure in photography to create. Increasing contrast is a subtle way to help bring out that drama. But the operative word there is 'subtle'. When you increase your contrast, light areas in your image appear become brighter while dark areas appear to become darker. This can make shadows harsher and you can inadvertently throw away lots of detail that may have improved the image.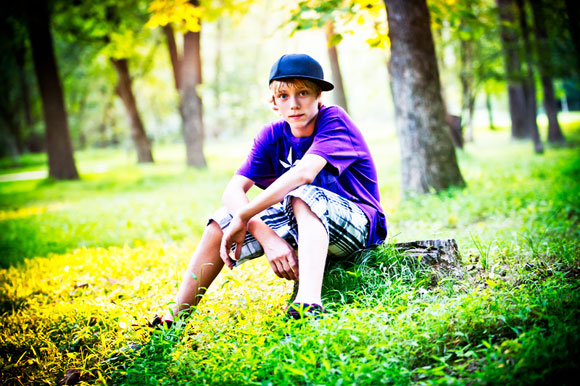 If you increase the contrast on an image (no, not all images need it), make your adjustments very slowly. Look closely at the dark parts of your image. Are they becoming completely black, or just a tad darker? What about the light areas, are they becoming pure white, or just a bit brighter? Watch the places where light meets dark, are the edges becoming unnaturally sharp?
The Overly Colorful World of Too Much Saturation
Think of Saturation kind of like contrast, but for colors. And it's just as easy to think pushing your saturation too far will do your image good, even when it probably never will. When you increase your saturation, you're actually reducing the number of colors in your image. This means that color gradients (for example, a tree where the leaves are varying shades of green), and similar colors across your image, will start to become more like the same color. Greens with a hint of blue will become more like green, reds with a hint of yellow will become more like red, yellow with a hint of blue will become more like yellow. And on top of that, the more saturation you add, the more your colors will go to their absolute extreme (trees becomes neon green, skin tones become bright pink, etc.)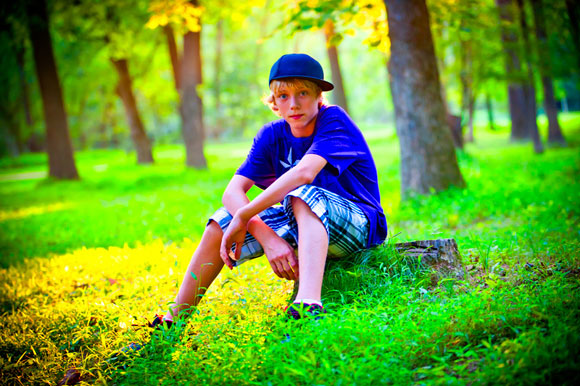 The hard cold truth is that most images need very little saturation increase, if any. When you adjust your saturation, do it little by little. Look at the image, do the colors look like they did in real life? If so, you're probably on the right track. Once you have it right, you can decide if you want to increase it further for stylistic reasons. But from this point, you'll know that you're stepping out from what is probably "correct", in a textbook sense.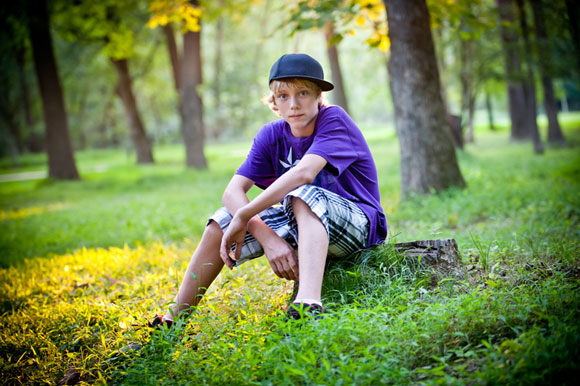 What's Behind That Vignette
Vignetting is a natural occurrence in photography that comes from a variety of sources, such as the glass elements inside the camera's lens and natural phenomenon. In practice, it's when the edges of an image, corners especially, are darker than the center. Vignetting adds a subtle sense of organics into the image. A 'film' look, as some might say (though vignetting has almost nothing to do with whether a camera is film or digital—this perception likely comes from today's higher quality optics at a consumer level).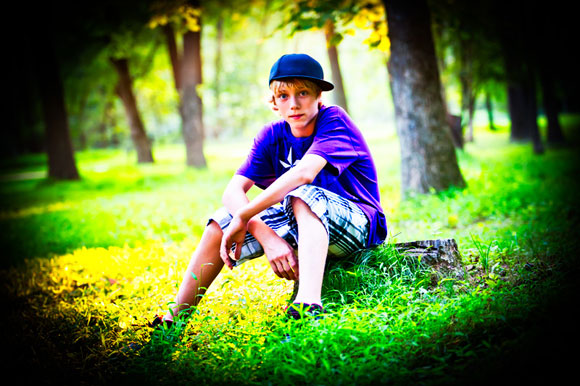 However, many new photographers never worked with equipment that naturally created the effect and therefore they often have no idea when to say enough is enough. There are at least two ways you can combat your risk of over-doing your vignetting. First, start by looking through old photo albums and modern photography magazines and look closely for the vignette. Is your vignetting a lot more dramatic than what you see there? If so, and that surprises you, you probably need to back it off some. And second, if you look at your image from a distance, can you clearly and obviously see the shape of the vignette? If so, again, consider backing it off a tad.
An Important Point of Clarity
This article is written for those who are stepping out bravely into the photographic hobby. Many of you are still looking for your voice as a photographer and in the process you will likely make many of these mistakes. While I've written this as though failing to follow these guidlines will result in a bad image, that is not necessarily the case.
Photography is not a science. And certainly not an exact science. Sometimes an image should have unnaturally high contrast, or intense vibrant colors. Maybe artistically, that's just the way you want it. But if that's the case, it shouldn't be an accident. So learn to do it "right" first, then do it however you want.
Links:
http://www.petruzzo.com/
https://www.facebook.com/petruzzophotography