In my upcoming workshop on lighting and posing I'll be covering this topic. I'm just very excited about it and how it's helped improve some of my images.
It's one thing to use studio lighting in a studio or some other indoor location, but it's even greater to use it outdoors during a session. I've talked a bit about this before, but it's pretty easy to mount one of your speedlights or external camera flashes on a stand that holds an umbrella or other light modifier and take it anywhere. Here are a couple of examples.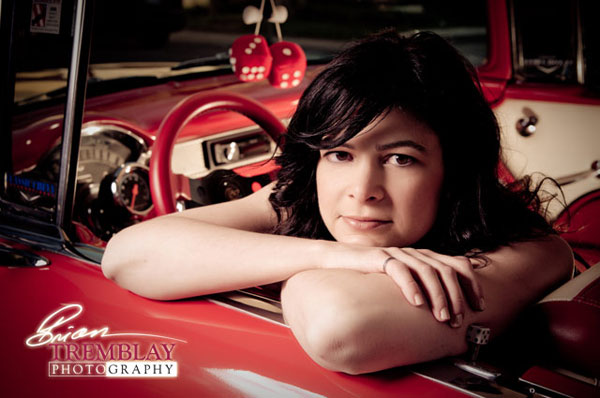 The next thing you'll need for this sweet little rig is something to trigger it with. You can always go with the old stand by of a flash cord attached from the camera to the flash – provided your camera has a place to plug in a sync cord. If not, you'll have to revert to what almost all photographers use and that's a radio controlled slave.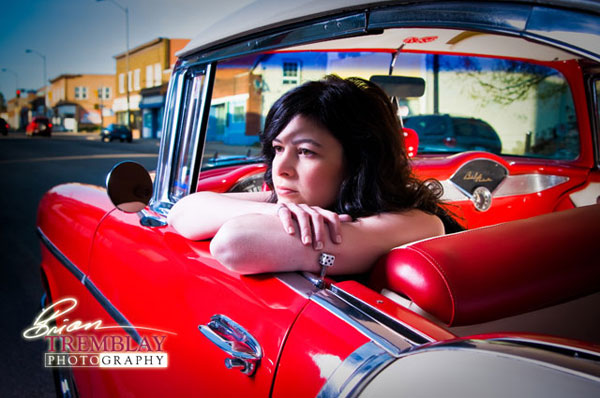 These come in pairs one for the camera and one hooks up to your flash. They use a radio signal to fire the flash in sync with the camera's shutter. There are infrared triggers available. Those are great in most indoor locations, but not when you're outdoors. Infrared also requires line of site in order to trigger the flash. In other words: if the receiver on the flash doesn't see the signal from the unit on the camera – the flash won't fire. That's why radio slaves are recommended.
The standard in the industry is the Pocket Wizard. There are other less expensive brands available that will do the job well enough but they have their draw backs. Might be a place to start until you can afford to step up to the Pocket Wizard.
Here are few of shots I did with my large studio strobe that I brought outdoors. I powered the studio strobe with something called a Vagabond battery pack. This allows me to have the full power range of my studio strobe available on an outdoor shoot.
I have a Nikon SB-800 speedlight inside the car with a Pocket Wizard attached to it illuminating the dashboard and the interior of the car.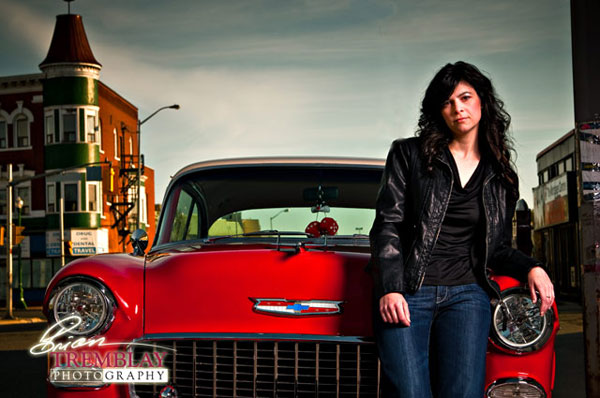 In the above photo, my Calumet Travelite 750 (attached to the Vagabond) is fired into a 60″ umbrella to illuminate the subject and separate them from the background.
Give this a try next time you're shooting on location. Oh, and don't forget to bring someone along to hold the light stand just in case it's windy – you wouldn't want your light to blow down!
Links:
workshops: http://www.aperturenorthphotoworkshops.com
Twitter – http://www.twitter.com/tremblayphoto
Facebook – http://www.facebook.com/btremblayphoto
Website – http://www.tremblayphoto.com