It's been a while since we did a post with Tumblr themes for photographers.  So we thought it would be fun to share some fresh Tumblr themes.
Remember, Tumblr makes it easy to setup and install themes.  Using the iPhone app means you can blog from anywhere your phone goes.  In fact, Tumblr can be your perfect iPhoneography blog.
Mars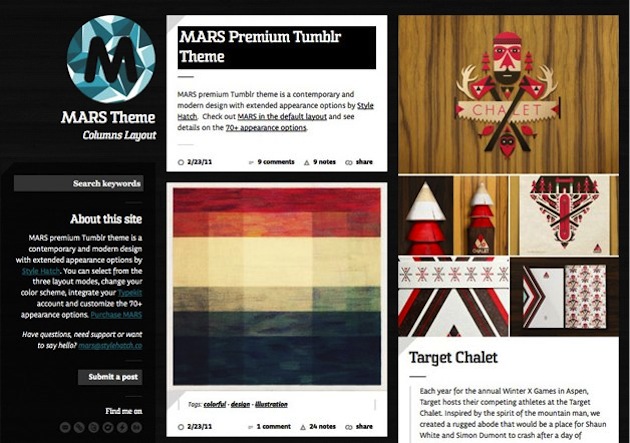 Contemporary and modern design with extended appearance options. Three layout modes you can choose between the default layout with the unique floating date column, a HD layout with high resolution posts, or the columns layout to fill the browser with posts.
Origin West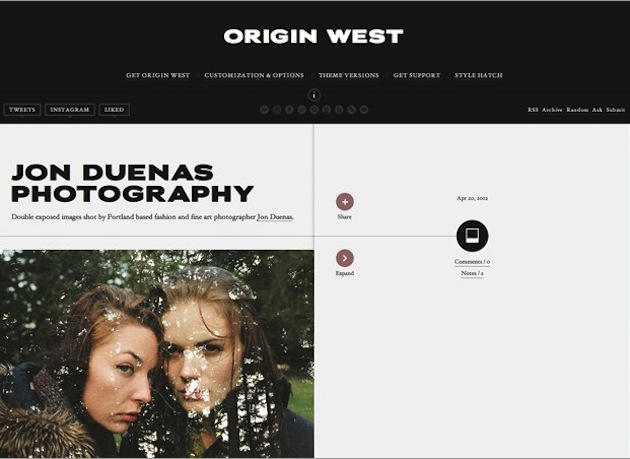 A fierce theme laced with color, lots of personality, and a bit of shine to show off a collection of noteworthy posts. This premium Tumblr theme featuring unique layout with a central and contrasting edge as it alternates your posts.
Leica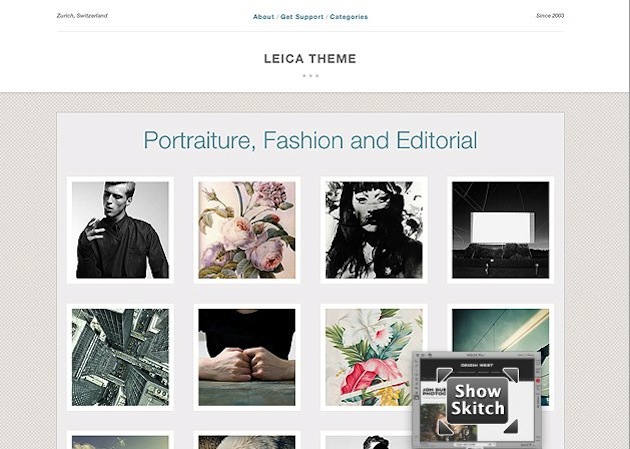 A minimal portfolio theme for photographers – taking after the popular brand.
Vogue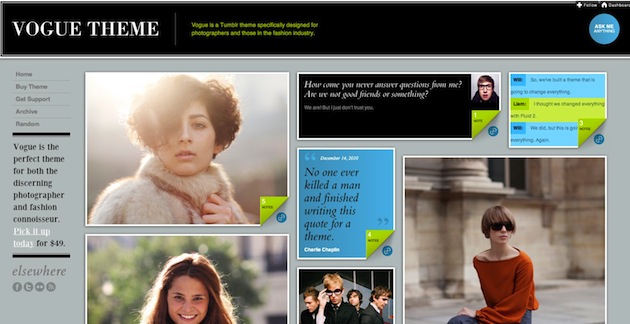 Colorful collage / Pinterest style theme for photographers.
Slides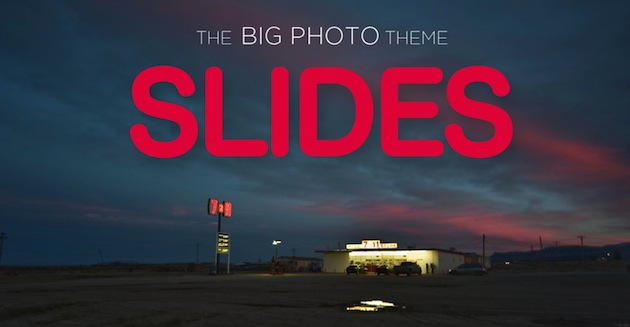 Big and beautiful – full browser widget slideshow of your photographs.
Stockholm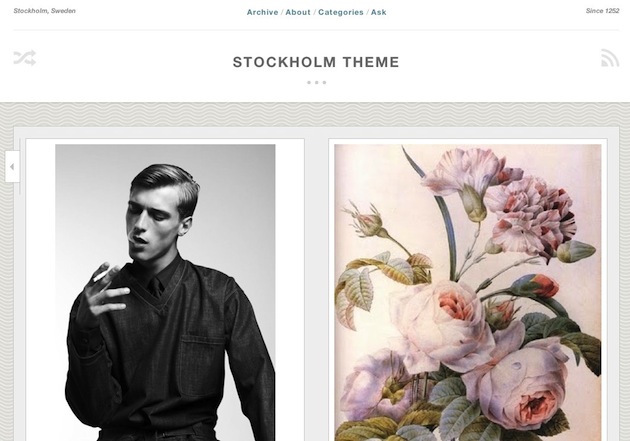 Slim, vibrant and minimal. Simply beautiful!
Conclusion
You don't have to spend a lot on your iPhoneography website.  You also don't need something complex.  The beautiful of Tumblr is the ease of posting and customization.  Log in, purchase a theme and install with little to no effort.