As a family, acting and modeling photographer, for quite a few years now I have been doing silhouettes of my photo subjects. On one side of my studio is a sliding door that is made of a mesh of steel squares and white Plexiglas. At the end of a session, either a modeling or acting photo session usually, I would place the subject sideways in one of the Plexiglas squares framed within a 2' by 4' frame of steel. I would meter with the white globe also facing profile and usually shoot in the f/4 range. I would make sure the subject brushed their hair back off the neck to get a nice clean line in the front of the profile. And then have them try different expressions. I find an exaggerated, even faked, smile looks good once you process the image for a pure silhouette.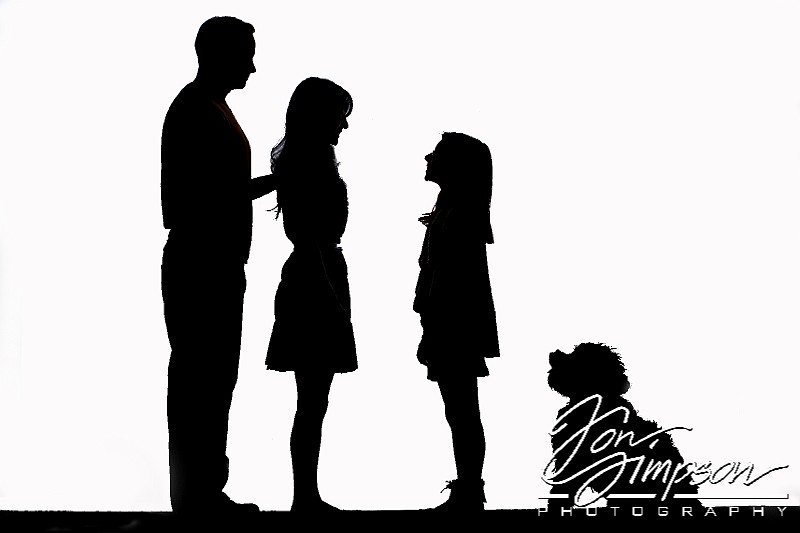 After proofing the session…. I select one of the silhouette images and process it in Lightroom. I play with the Exposure, Contrast, Shadows and blacks exaggerating the whites and increasing the blacks until all extraneous detail is removed leaving a simple silhouette. I then use the Photoshop clone tool to clean up all things that may distract from the subject, and select the whites and then the blacks and fine tune them with the curves tool.
I started just doing this with the models and actors that I photograph here in Scottsdale and Phoenix, Arizona … and now do it with my family photography sessions as well. The parents are thrilled with the results and usually order a few prints of the kid's silhouettes. A word of warning… many adults are not so thrilled with their silhouette. Subjects who are having weight issues or just in general aren't crazy about having their picture taken shy away from the suggestion of having their silhouette taken or simply don't like the results. So I usually only suggest it to subjects that I instinctually sense might be pleased with the result.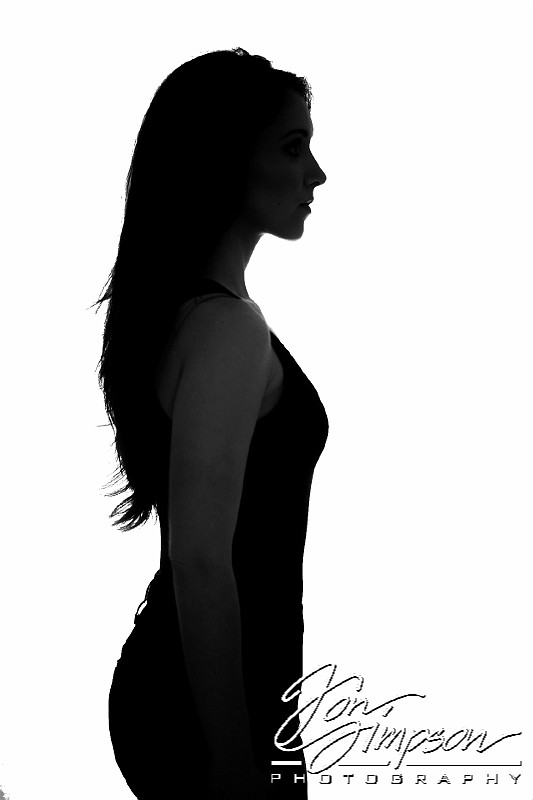 I have expanded the shooting technique… I now have a 9' wide roll of white paper that I roll down behind my subjects so I can do full body and even multiple subjects in one shot. In a pinch, I have also used my 2' by 6' translucent diffuser outside with the subject on the opposite side of the diffuser and using the sun as a light source.
–
Scottsdale, Phoenix, Paradise Valley and Tempe Arizona senior picture, headshot, family, wedding, event, acting and modeling photographer.
http://jonsimpson.com
Editors note: Looking for a wedding photographer in Phoenix, Arizona?  Check out this list of Phoenix wedding photographers.