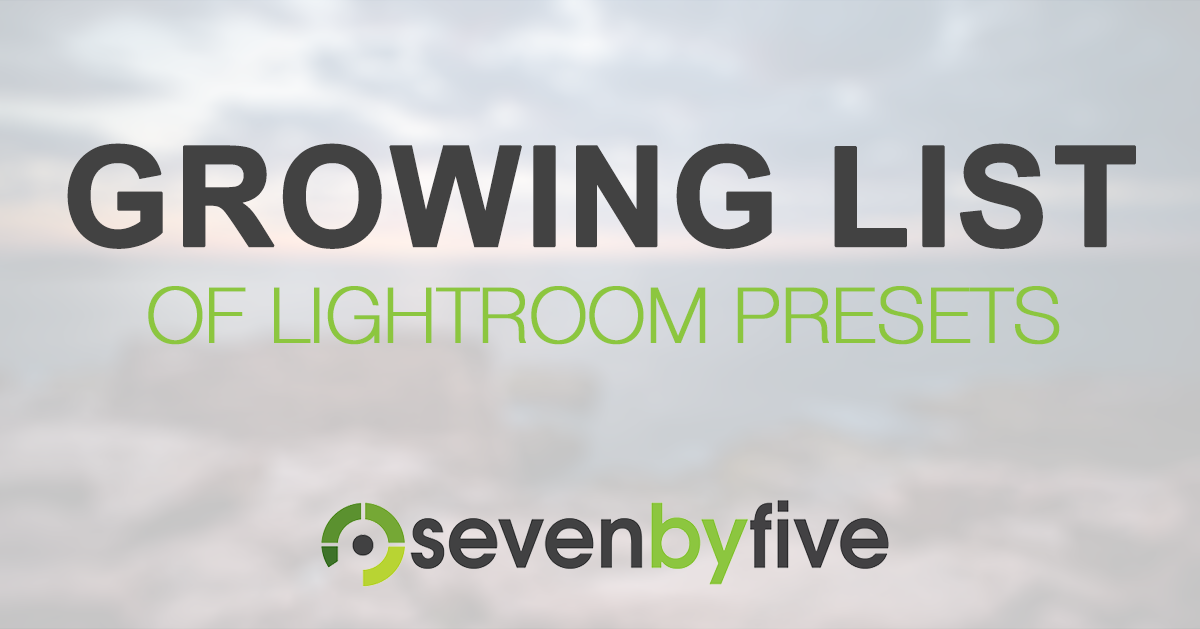 Presets are an important aspect of photography post production. Presets can massively speed up the process of getting your photos ready for the public eye and are also a great source of learning. When I started with Lightroom 2 I worked with many of the free Lightroom presets that were available before moving to creating my own custom processes.
If you are new to lightroom 2 or 3 then check out this post on how to install processing presets. Here is a list of some of the sites I have used to gather up some custom (and free) lightroom presets.
Dedicated Websites & Premium Presets
Photography Processing Presets
Mastin Labs
Premium Presets
Presets Heaven
Presets Pond
The Lightroom Blog
Adobe Lightroom Presets
Lightroom Killer Tips
Inside Lightroom
X-Equals
OnOne Software
Replichrome
VSCO
The Photo Frontier
PhotographyPla
Other Sources
Flickr : 180+ Free Presets for Lightroom
Presets by Katherine
Sean McGrath
I brake for Bokeh and Presets
Skyes the Limit
FlixelPix
640 Pixels
The 300 Preset
PS Kiss
A Girl in Love with Photography
The Darkroom
Nuu Graphics
Dror Eyal Photography
Laconic Presets
Digi Scrap
Albert Debruijn
MCP Actions
Stellar Photography
28 Free Presets from Chris
27 Free Lightroom Presets
35 Free Presets from Speckyboy
Cameradojo (Lightroom 2 but they work in 3).
SEIM Presets
Vivian Chung Presets
Photo Focus
Wonderland Presets
MVR Presets
Don't forget to check out Scott's Lightroom presets as well.
Help with Presets
Join the Presetting Lightroom Flickr Group
I would recommend you regularly carry out some preset house keeping. It is amazing the number of unused presets that end up cluttering your interface. If you haven't used it up to now, chances are you never will.
If you want to know how to create your own presets you can follow this tutorial on how to create a lightroom preset. If you are an advanced user and are into camera emulation then check out how to go about creating some emulations lightroom presets.